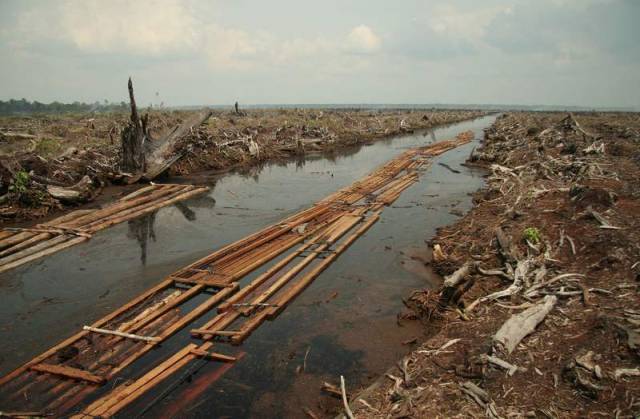 Based on a new study, since the start of human civilization, the global number of trees has fallen by approximately 46%!
The last batch of sawnwood from the peat forest in Indragiri Hulu, Sumatra, Indonesia. Deforestation for oil palm plantation.   Image credit wikipedia

According to Thomas Crowther of Yale University, the lead author of the study, published in the journal Nature, a first map revealing that "the global number of trees is approximately 3.04 trillion, an order of magnitude higher than the previous estimate. Of these trees, approximately 1.39 trillion exist in tropical and subtropical forests."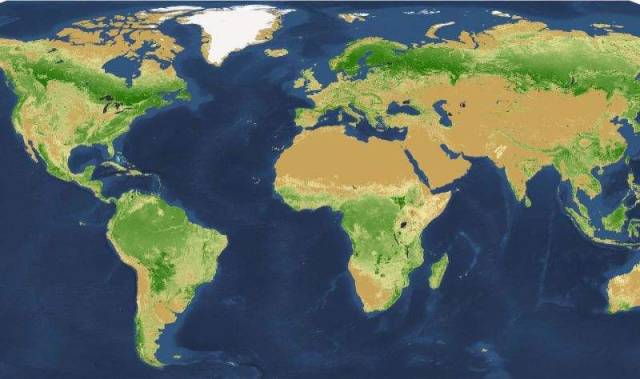 Global map of tree density at the square-kilometer pixel scale. Image credit: Crowther, et al 2015
Thomas Crowther, said:
"We estimate that over 15 billion trees are cut down each year.
The scale of the human impact
[we found] was astronomical. The number of trees cut down is almost 3tn since the start of civilisation.
I didn't expect human activity to come out as the strongest control on tree density across all of the biomes [habitat types]. It was one of the dominant regulators of the number of trees in almost all of the world. It really highlights how big an impact humans are having on the Earth at a global scale."
via inhabitat