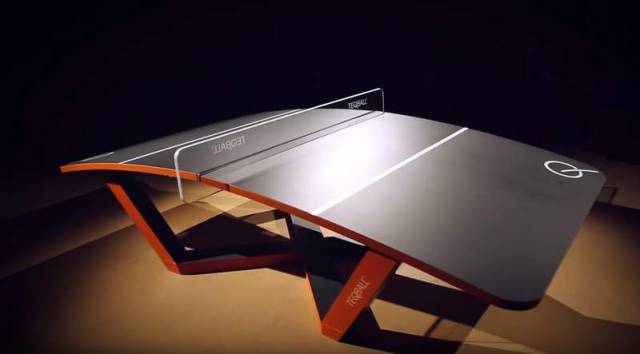 Teqball is a new game that combines the sports of table tennis and soccer, ideal for small spaces.  Watch Teqball in the video…
Teqball is a new sport equipment which brings real football to your home. It objectively measures your technical skills in a joyful way.

The Teqboard, a ping pong-like table with a plexiglass net in the middle and curved sides at the ends.

The equipment is a training tool for both professionals and amateurs to develop their technical, concentration skills, and stamina. The sport will bring real football to the home of the customers. Teqboard together with the Teqbox add-on, which is expected to be released next year, is the world's first equipment that can objectively measure the technical football skills of a player in a fun-filled way.
Teqball is the cleanest type of football. There is no physical contact between the players and according to the official rules of the sport, it is forbidden to touch the equipment. As a consequence, the risk of injury is very low.