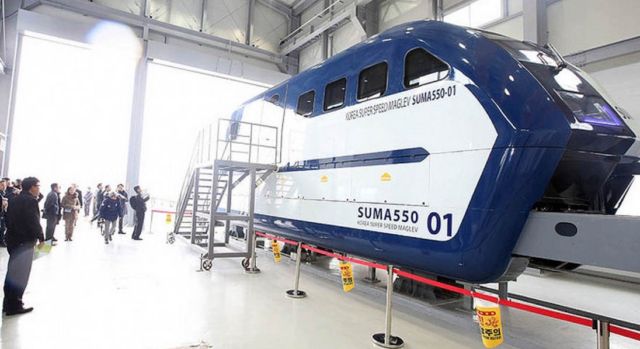 South Korean Korail confirmed that "Hyper Tube" train test model has reached a speed of 1,000km/h.
Korea Railroad Research Institute (Korail) announced that its 1:17 scale test model of the Hyper Tube train in a near-vacuum tube and accelerated using powerful magnets, reached a top speed of 1,019km/h (621 mph).
This is a speed of passengers aircraft and twice as fast as the record breaking ground transport currently available, maglev trains.
Korail said in a statement:
"We have overcome the problem of vehicle driving obstacles caused by rapid acceleration driving friction in the accelerator section of the aerodynamic test system and exceeded the speed of 1,000km/h."
Image credit Korean Railroad Research Institute
source Transseedgroup