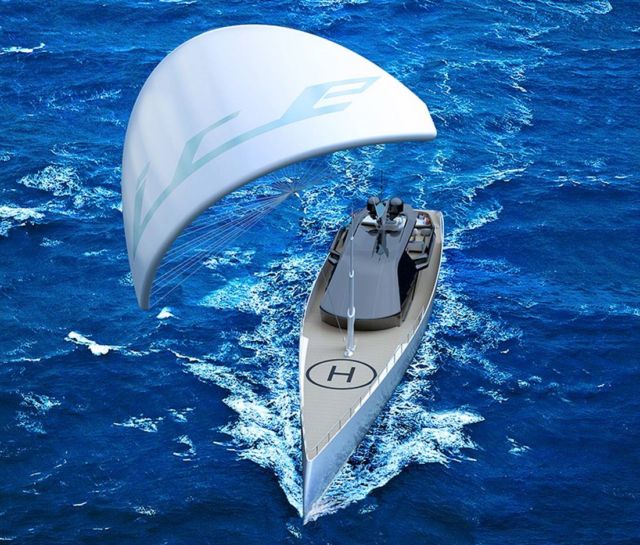 "ICE Kite" is a 64m kite sailing superyacht with a sleek silhouette, comes with toy-hauling support boat.
ICE Kite designed by Red Yacht Design with naval architecture by Dykstra Naval Architects for a German entrepreneur, features helipad, an on-board pool, Jacuzzi, bar, two lounges, an accompanying support vessel and accommodation for 10 people.
Is a constantly circumnavigating yacht with real green technologies excluding diesel electric use, because of its physical system losses.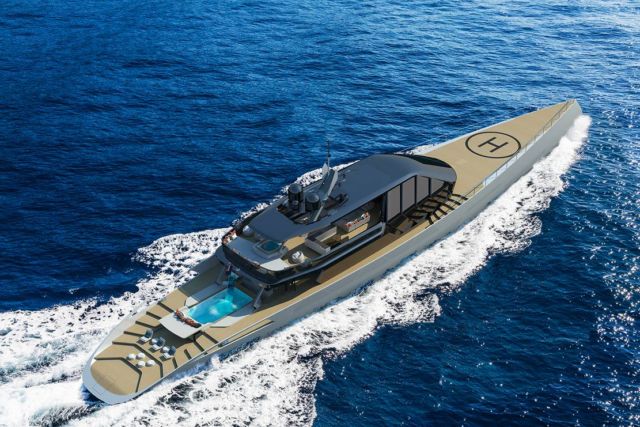 Instead the team of designer, owner and naval architect combine kite sailing with a low resistance hull, and optimum consumption of diesel engines. The owner intends to have the yacht managed under a fractional ownership program, again with the philosophy to use resources reasonable and effectively.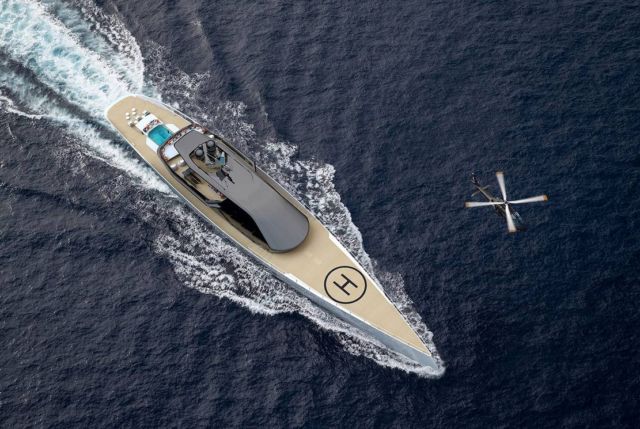 The hull is designed to be efficient over the entire speed range and not only in a restricted speed interval around the maximum speed. This is accomplished by waterline entries, a high slenderness ratio and low weeted surface area due to a round hull shape. Other significant features include increased comfort on-board with better sea keeping and wave reduction. A well proportioned daggerboard is aaplied to enable the yacht to make full use of the Kite propulsion system at closer wind angles.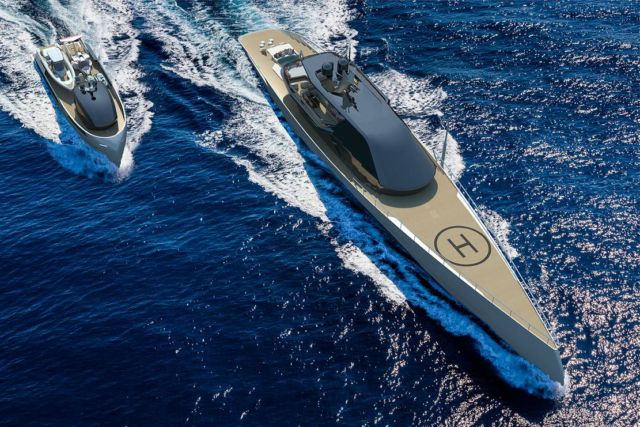 The main saloon consists of two visually interconnected sections: the main lounge and the Kite lounge. Thus offering an uninterrupted view from aft to the bow. The main lounge is suitable for relaxing around the clock and welcoming all guests indoors. A few steps up from the Main Lounge, The Kite Lounge, which can be transformed into an indoor dining area, has been specially designed for watching Kite's hypnotic flight during the cruise. This outstanding area has a complete glass surrounding, thus offering a 180 degrees spherical view.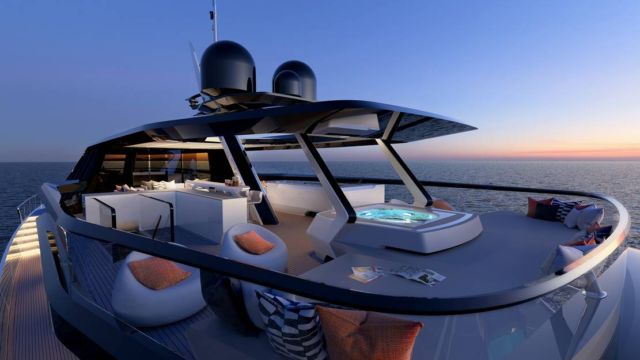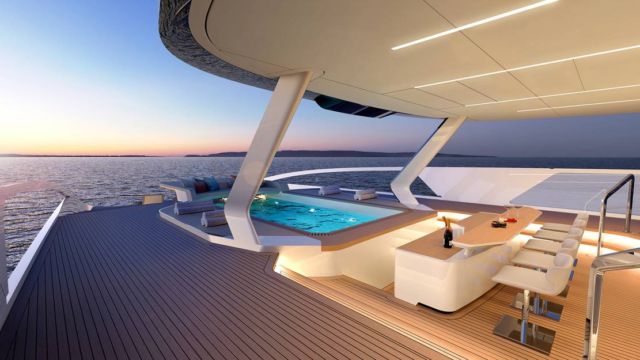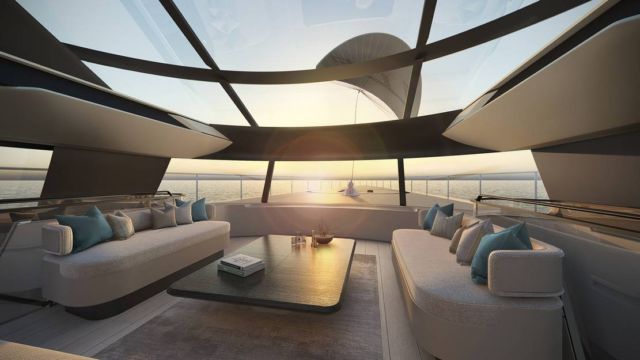 Images credit Red Yacht Design
source Red Yacht Design