Inside the airport of 2040 with virtual assistants, biometric tickets, better luggage tracking, there will not be security queues.
As airplanes becoming more efficient and passenger-friendly, so too will airports, like this concept created by Airport Parking and Hotels.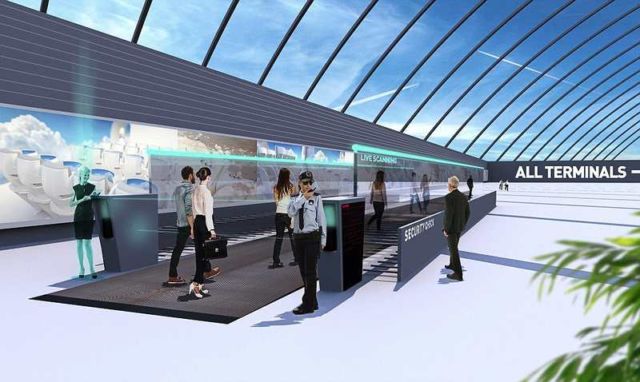 Automated check-in
Staffed check-in desks are expected to be phased out as passengers increasingly opt to check in online or via a self-service desk, with notifications for boarding, flight information and any changes in schedule automatically sent to their smartphones.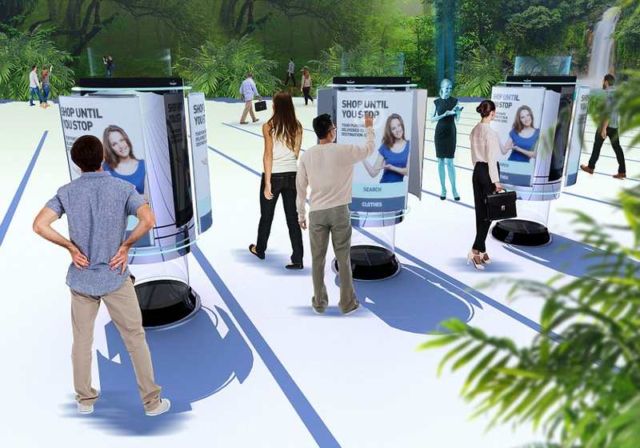 Bag collection and tracking
On arrival, passengers simply drop their bags at one of the many drop-off points connected to high-speed conveyor belts. Embedded chips within the luggage itself not only track the bags by radio frequency, but sends smartphone notifications when they're ready for collection from the luggage carousel.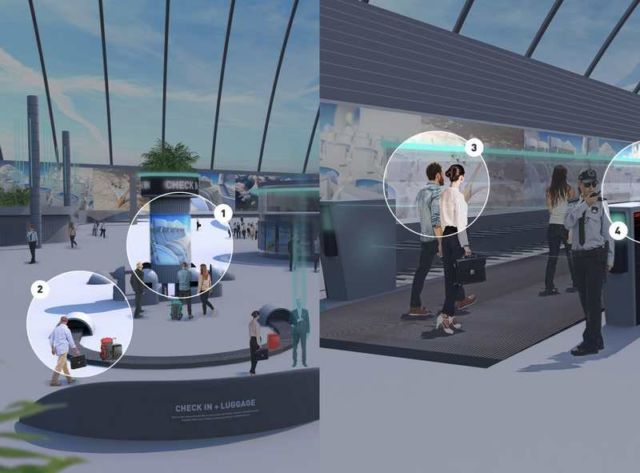 Laser molecular body scanners
Originally developed as medical devices, these scanners – which are effective from distances of 164ft – can detect contraband or dangerous chemicals in passengers' clothing or their luggage, without the need for a physical search.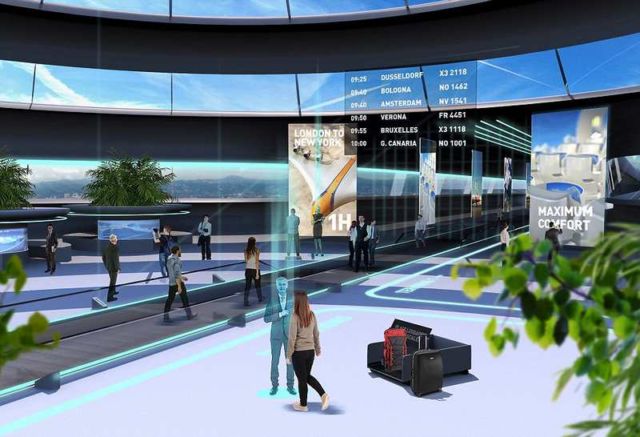 Biometric scanners
As part of the check-in process, passengers will be scanned for biometric identifiers like facial features, iris patterns and fingerprints to verify their identities. This information is shared with immigration and security officials to streamline the arrival and departure process.
Images credit Airport Parking and Hotels
via dailymail
source Airport Parking and Hotels