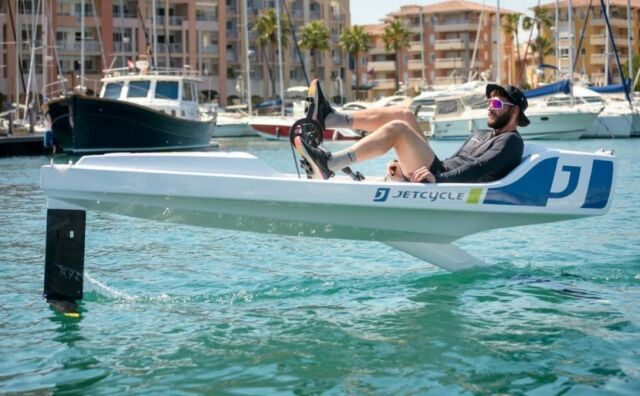 The JetCycle Max is a 100% human-powered single-seat foiling boat.
At first glance, the JetCycle Max may look like a flying pedal boat or a pedal canoe.
It is in fact a real concentration of innovations that promises a unique gliding experience that you will not find anywhere else.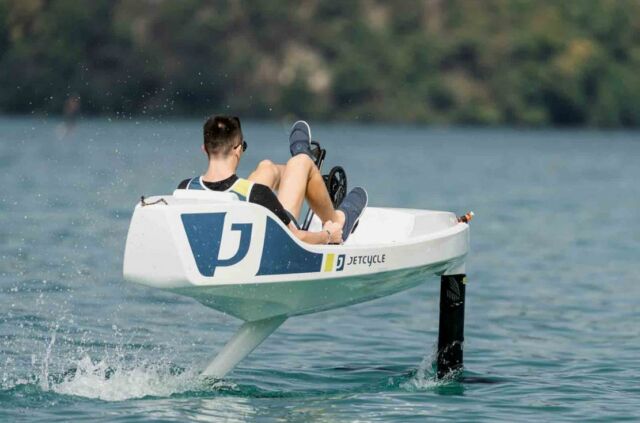 The JetCycle Max is made up of a shell 3.40m long and 0.80m wide, made of composite materials. The height of the JetCycle Max, foils included, is 1.20m.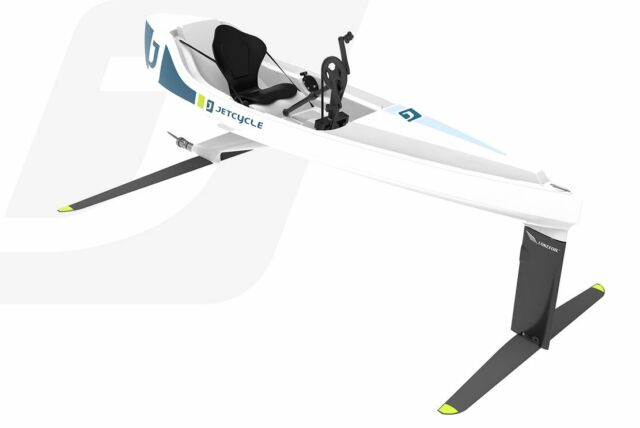 Its design guarantees your safety, with or without pedaling power, but also good performance and very good comfort.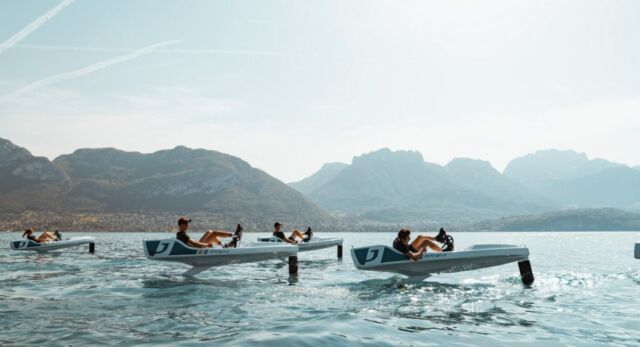 "Our boat has two foils, one at the front and one at the back. These real carbon marine wings give the JetCycle Max easy lift-off even at low speeds so you can take off and fly on the water!"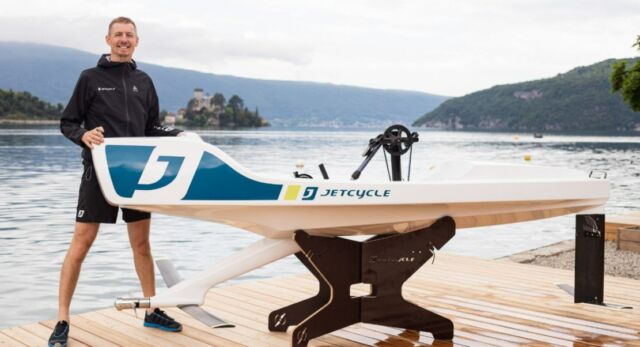 To navigate, nothing could be simpler. The JetCycle Max has a crankset with very simple and quick adjustments, without changing gears or chain rings, adaptable to the size of each user. The crank-set is specially designed to allow optimal transfer of muscle power to the propeller, located at the back of the boat.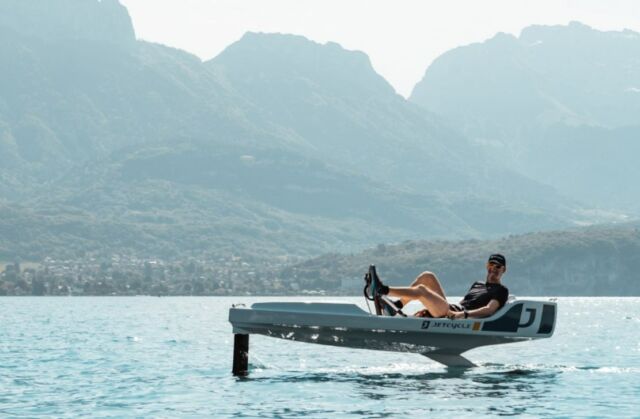 source JetCycle