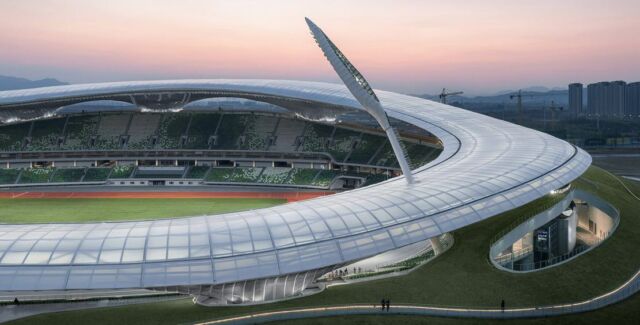 MAD Architects has completed Quzhou Stadium, the centerpiece of Quzhou Sports Park complex.
The Quzhou Sports Park covering almost 700,000 square meters, in historic city 400 kilometers southwest of Shanghai.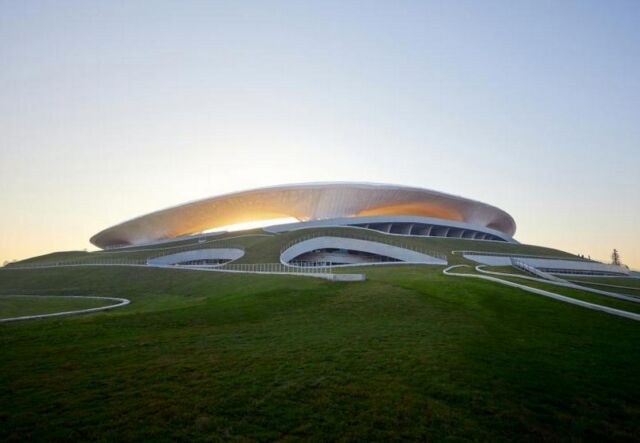 The Quzhou stadium created by MAD Architects conceived as a piece of land art, breaks away from the conventional sports architecture, appearing from a distance like 'hovering' above the landscape.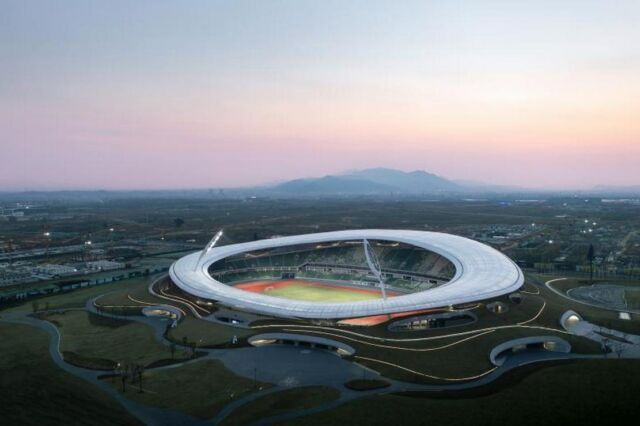 MAD Architects explained:
"The design of the buildings placed throughout the park break away from the traditional way of highlighting the structural strength of athletic facilities to instead convey a subtle inner beauty. When complete, Quzhou Sports Park will become the largest earth-sheltered complex in the world, and will provide a much-needed contrast to the dense urban fabric of the region."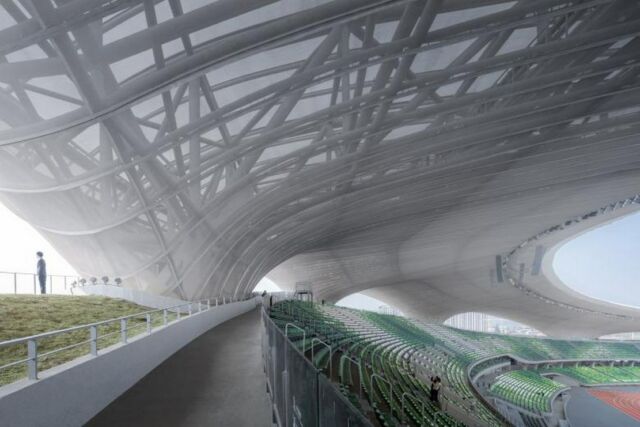 "MAD Architects considers the stadium grounds as not only a dynamic park space adjacent to the city's urban center amenable to athletic and leisurely recreation, but also an opportunity for a spiritual connection between people and nature."