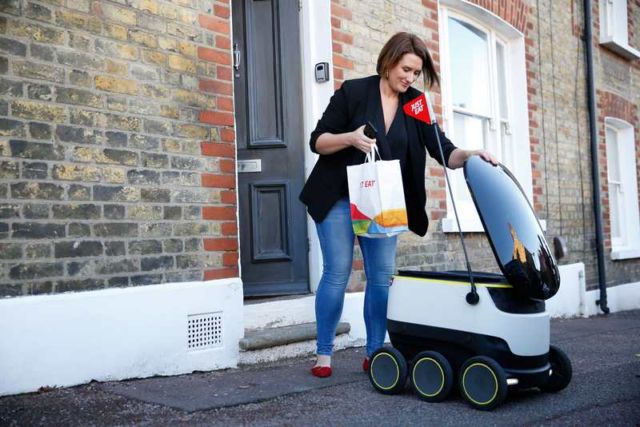 Just Eat starts delivering takeaways with a six-wheeled self-driving robot, in Greenwich.
Just Eat robot delivered the food from Turkish restaurant Taksim Meze, by self traveling through the streets.
According to Just Eat, London will see more trials of this innovative autonomous delivery method.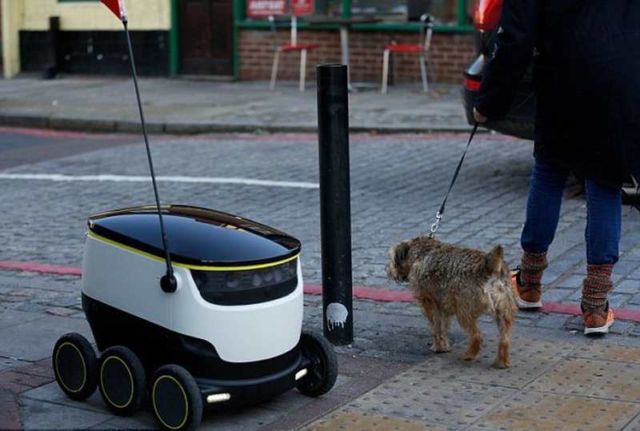 Graham Corfield firm's UK managing director, said:
"We are delighted to add robot home delivery to the Just Eat service. We have been working closely with Starship Technologies for many months to ensure that we can seamlessly integrate this exciting technology with our restaurants partners, customers and online booking service.
Now that we are live in Greenwich, we're working towards a larger rollout of the pilot program across London in the New Year."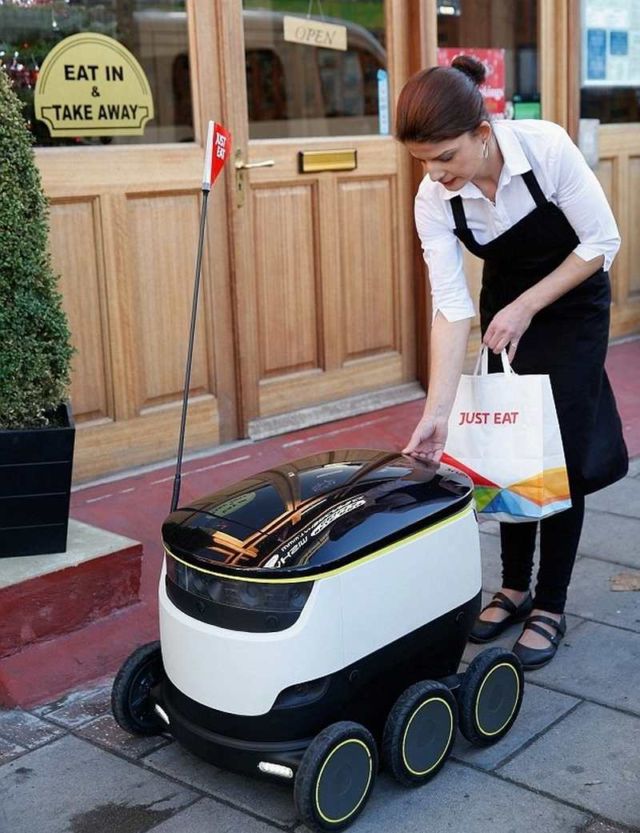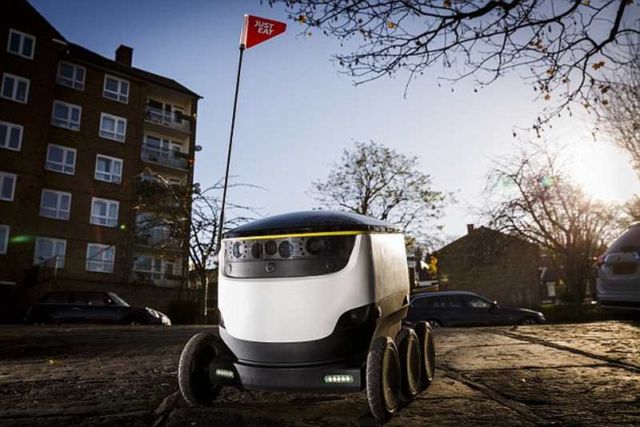 via businessinsider