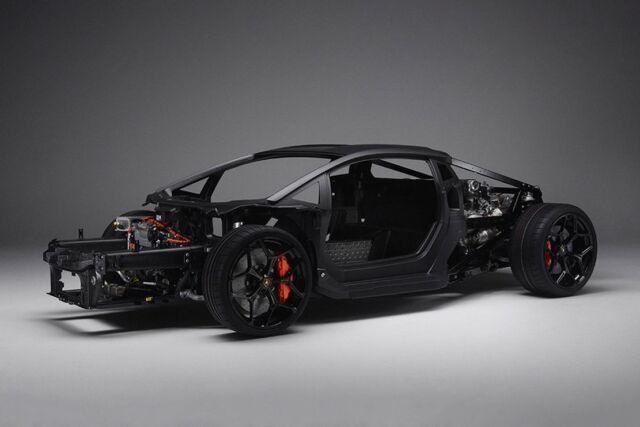 Lamborghini unveiled the new LB744 monofuselage carbon fiber chassis that is about 10% lighter than its successor's.
The Lamborghini  LB744 is 10% lighter than the Aventador chassis, and the front frame is 20% lighter than its aluminum predecessor.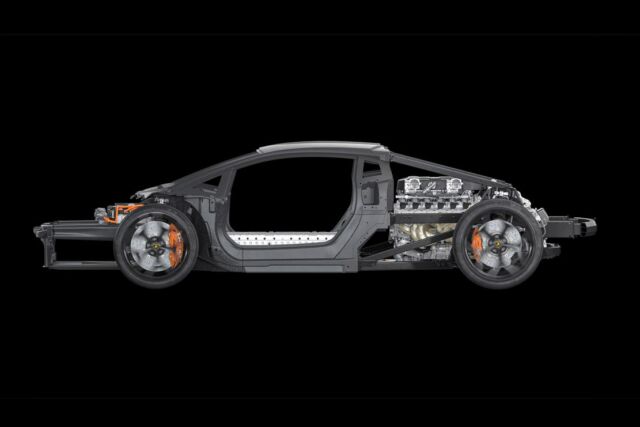 Powered by a naturally aspirated 6.5-liter 12-cylinder engine installed in the center, and by three electric motors, one of which is integrated into the new 8-speed dual-clutch transmission.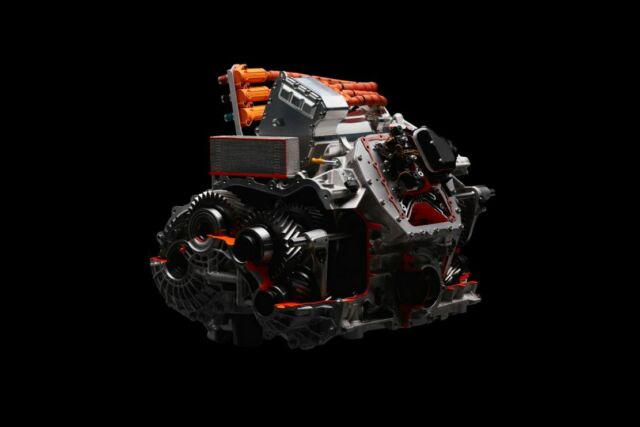 The LB744 represents a new "year zero" in relation to the use of carbon fiber in car production, summed up in the acronym AIM (Automation, Integration, Modularity). 'Automation' refers to the introduction of automated and digitalized processes into material transformation, while preserving traditional Lamborghini manufacturing, such as in the discipline of composites.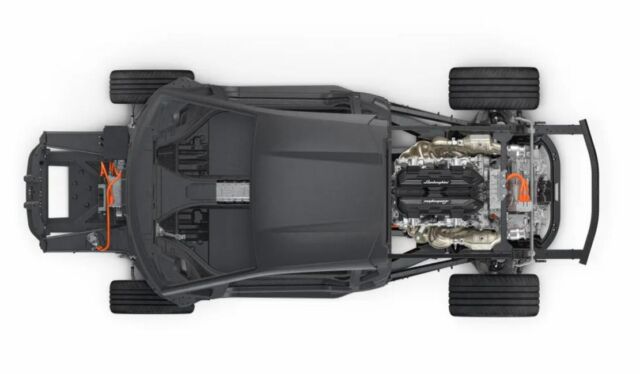 Images credit Lamborghini  
source Lamborghini