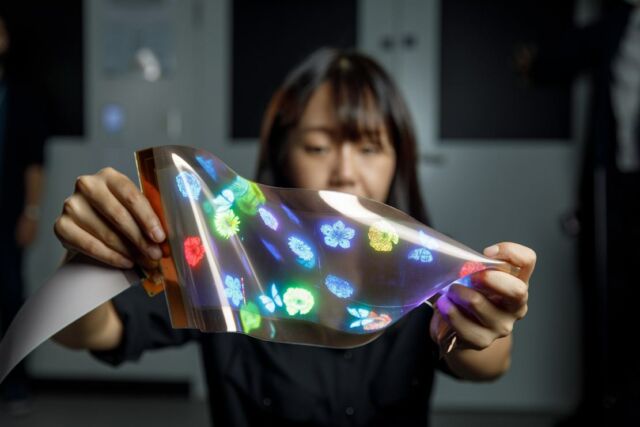 LG unveils the world's first stretchable high-resolution display.
LG Display, the world's leading innovator of display technologies, unveiled today the world's first 12-inch high-resolution Stretchable display equipped with an outstanding free-form technology that enables it to be extended, folded, and twisted without distortion or damage.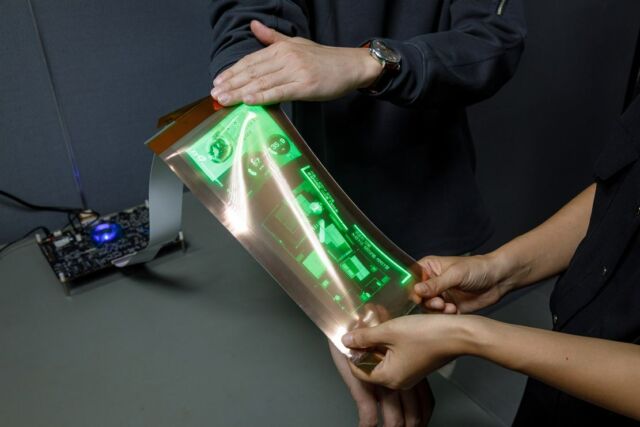 The company's newly unveiled Stretchable display is the industry's first to achieve 20 percent stretchability, a resolution of 100ppi, and full-color RGB. In addition, its high flexibility, durability, and reliability maximize its potential for commercialization.
images credit LG
source LG