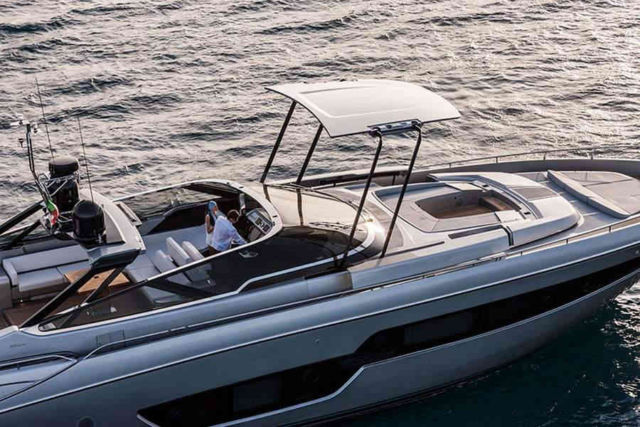 The Riva 88' Florida, unveils a brand new innovation, the Convertible Top, a Ferretti Group patent installed for the first time on this model.
All images credit Riva
The Riva 88' Florida by Ferretti group, designed by Mauro Micheli, Serigo Beretta of Officina Italiana design, features a retractable top inspired by convertible coupes.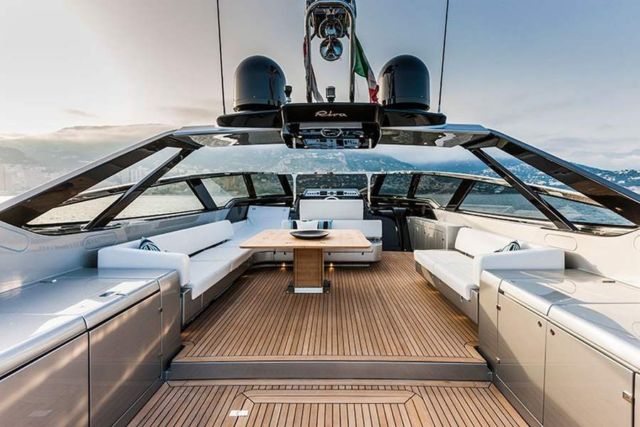 The thrill of a coupé, the freedom of an open.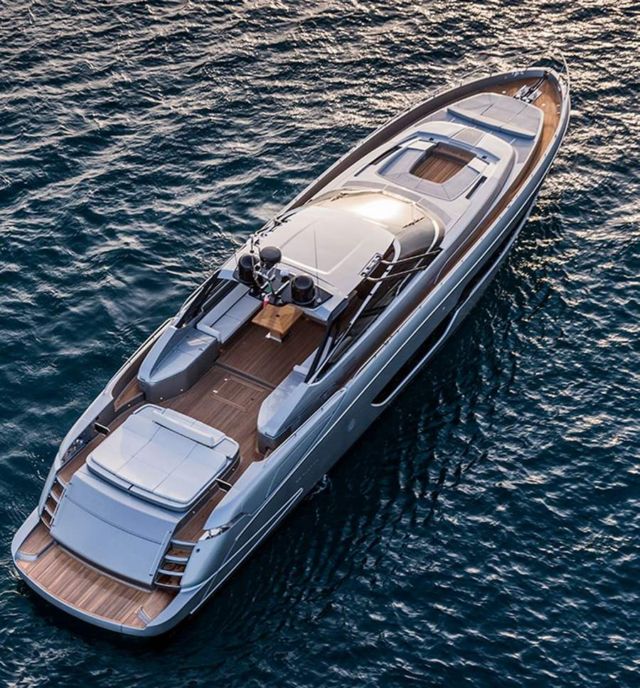 We are talking about the "Convertible Top", a system designed and developed by the Engineering Department in collaboration with some of the Group's technical partners, which turns the yacht into a multifunctional, "convertible" boat, given that with one simple manoeuvre it can be turned from an open into a coupé, or vice versa. In fact, the "Convertible Top" combines two separate functions, thanks to the option of positioning the aerodynamic hard top towards the bow in the open mode, or secured above the cockpit in the coupé mode. The 88' Florida can therefore incorporate two different yachts into a single one, offering owners a wide range of solutions so they can fully experience their passion for the sea. The hard top design is integrated both into the deckhouse, covering the dinette to the bow, and into the windshield and the steel roll bar. The movement works via a pantograph mechanism that controls two pairs of arms – one for each side – connected to the same top.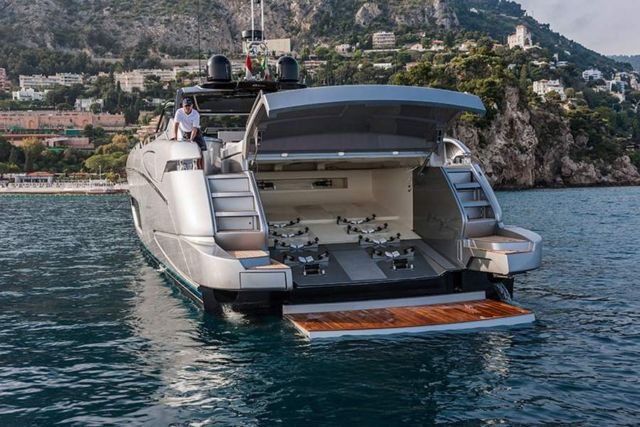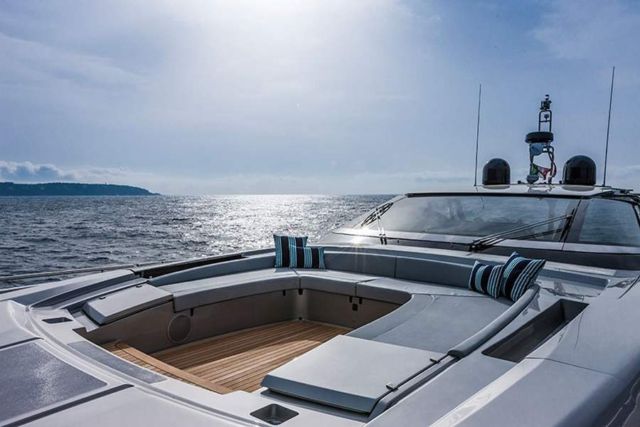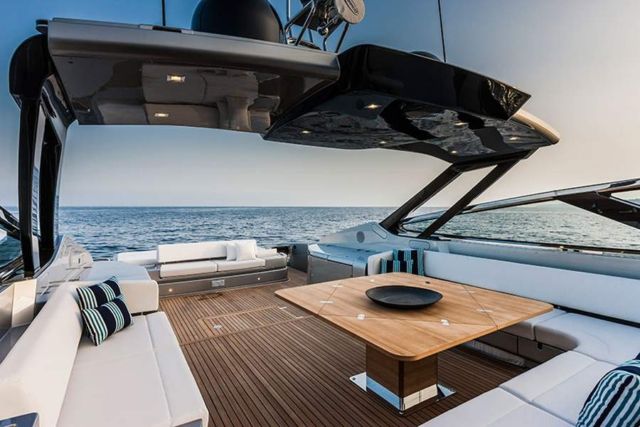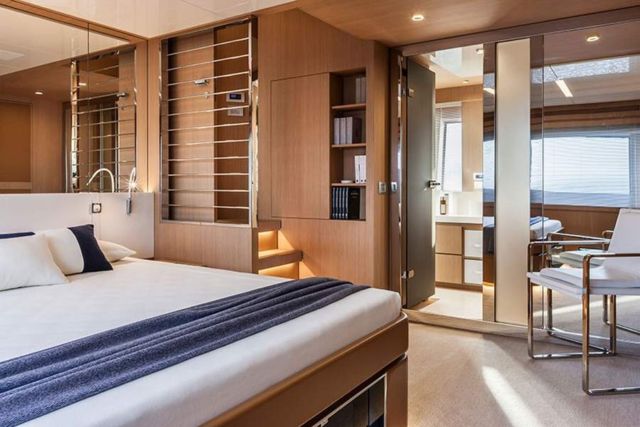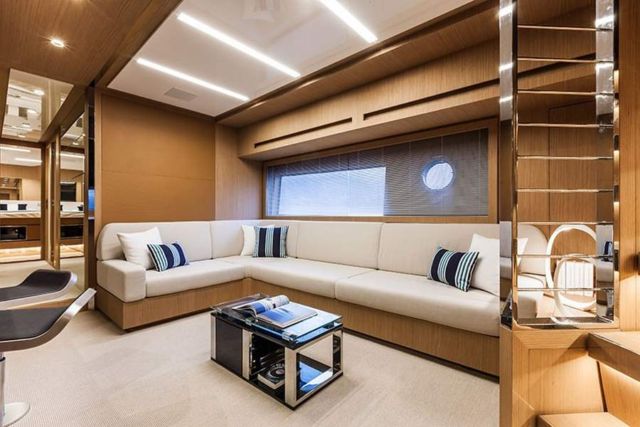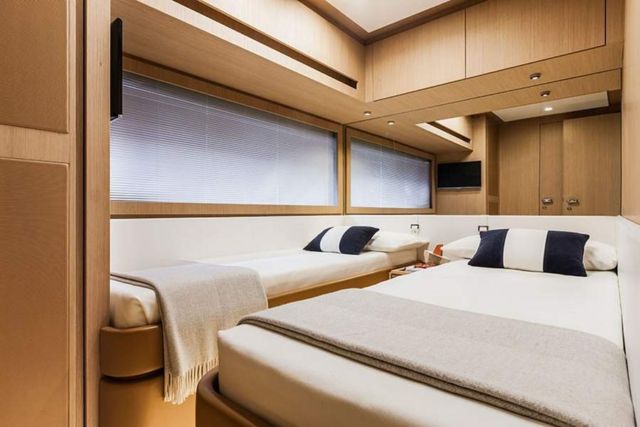 via designboom
source Riva