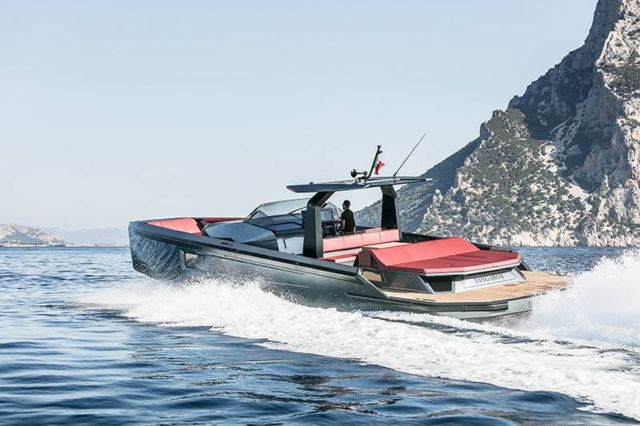 The stylish Maori 54' speedboat created with a clear flow of communication between all spaces on board.
Maori 54′ designed to meet the various demands required of a versatile tender, is also fitted out to act as a comfortable and fast day cruiser.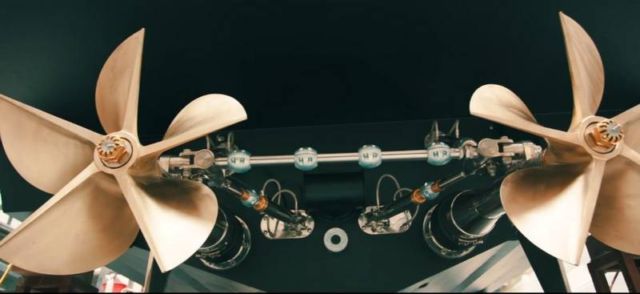 From the open transom and aft sun-pad, through the dinette protected by the hardtop, through the open helm and into the social area in the bow, it is the quintessential open day boat.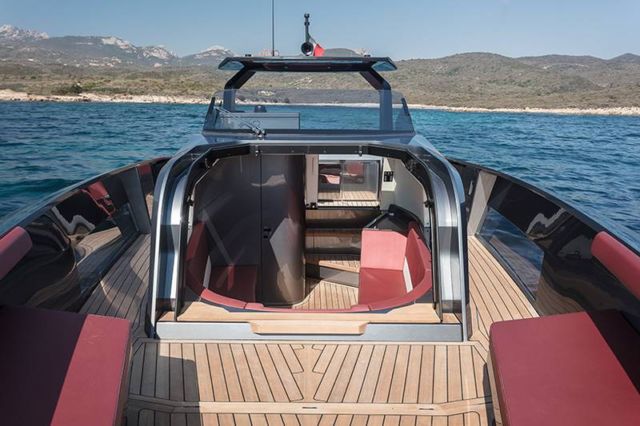 Forward of the helm station and sunk into the deck is a social area that cleverly allows for more intimate division of the parties on board during the day.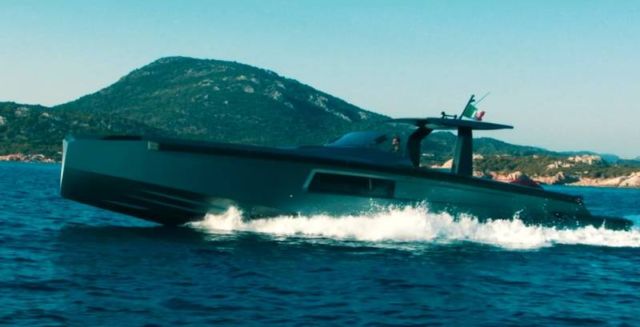 If overnight accommodation is required for an adventurous weekend exploring remote beaches without primary yacht, then the banquettes convert into berths and the salon becomes a cabin. With the lateral glazing of the space matched by glass inserts in the hull, guests within the salon/cabin/open social space, maintain a sense of contact with the ocean too.