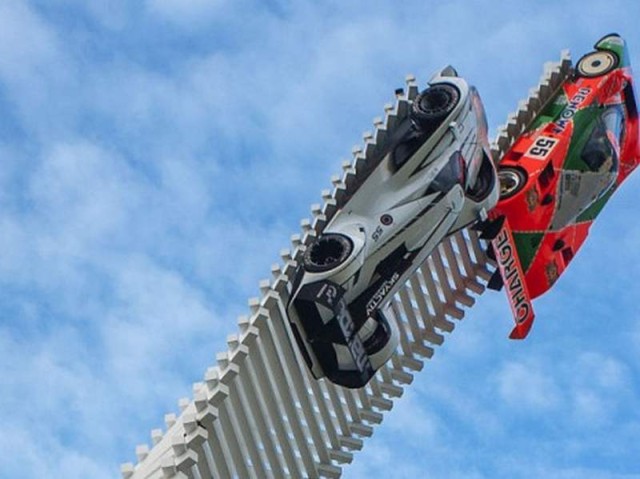 The impressive Mazda 787B and Vision Gran Turismo tower 131-foot sculpture, over Goodwood.
Images credit Mazda
Like every year, a giant sculpture stands over Goodwood.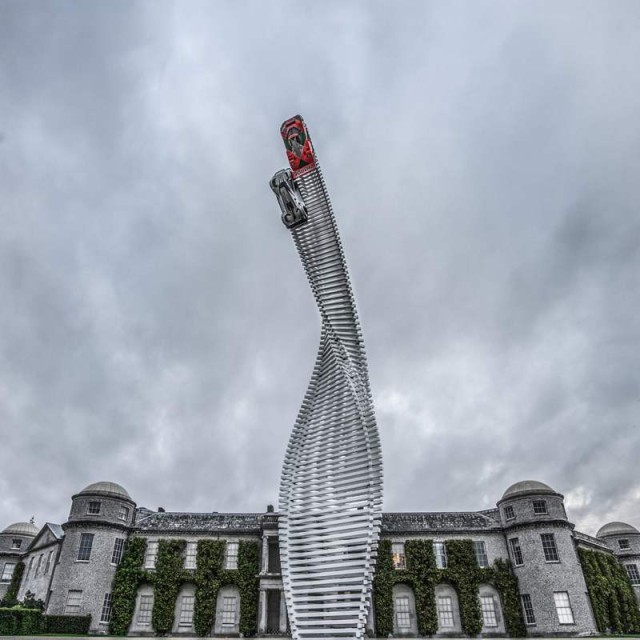 This year's sculpture, an artwork by Gerry Judah, is made from over 132 tons of steel, featuring at the top a Mazda 787B, the only Japanese car to ever win at the 24 Hours of Le Mans and the LM55 Vision Gran Turismo concept.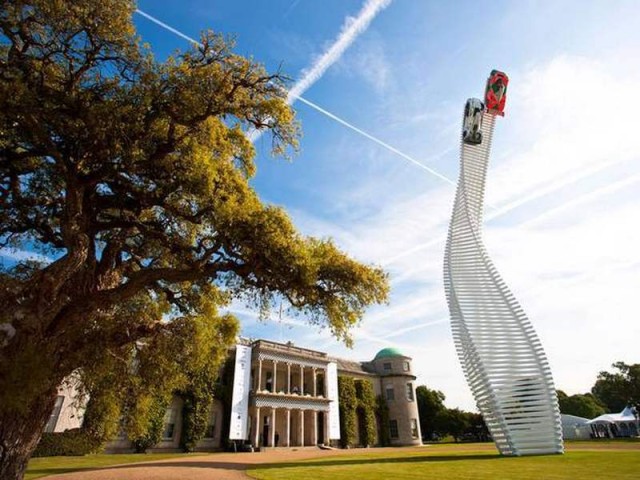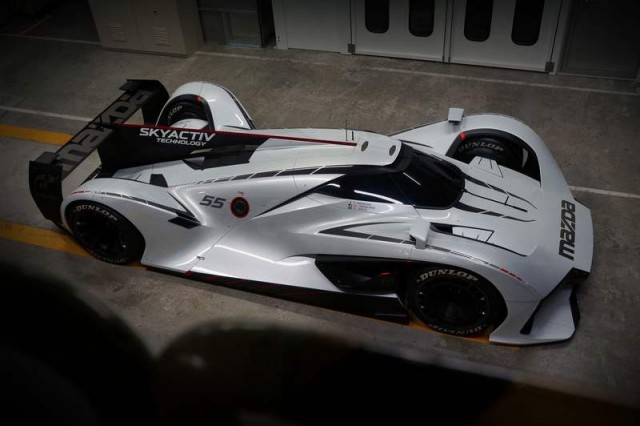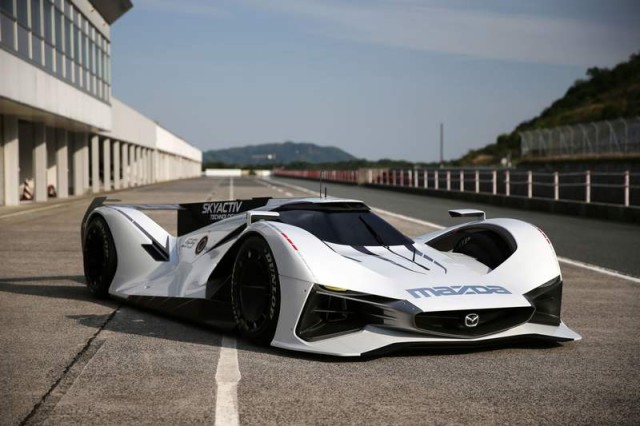 source Mazda