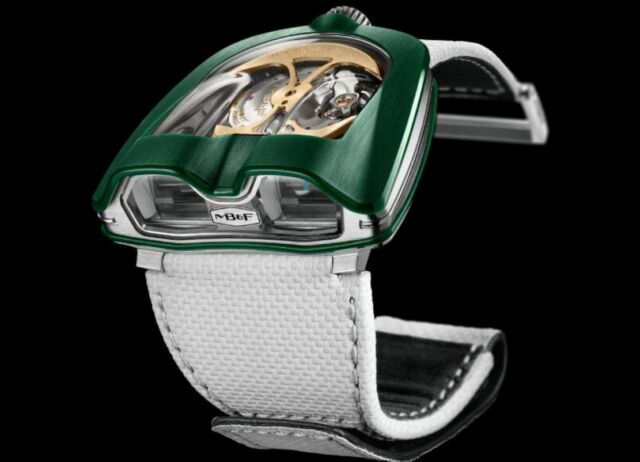 A decade after the first automotive-inspired MB&F Machines, the HM8 Mark 2 timepiece taking its hypercar style from Porsche 918 Spyder, is the most technologically evolved model to date.
A three-dimensional horological engine, composed of an automatic movement with a jumping hour and trailing minutes module developed in-house by MB&F.
It features a 22K gold automatic winding rotor visible under the supercar-like double-sapphire crystal cover.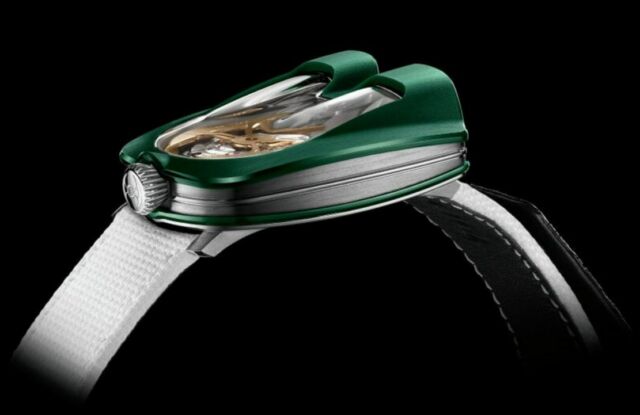 The HM8 Mark 2 takes everything that MB&F fans have loved in this automotive series over the last 10+ years, making it more technical, legible, sexier, and easier to wear.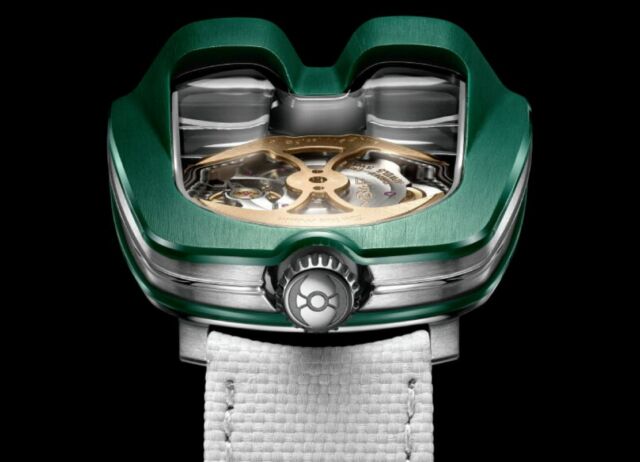 Like its predecessors, the HM8 Mark 2 is powered by a unique combination of mechanical and optical engineering: the automatic movement's hour and minute discs, which lie horizontally, are optically magnified and projected 90 degrees to the vertical display thanks to high-precision prisms crafted in sapphire crystal.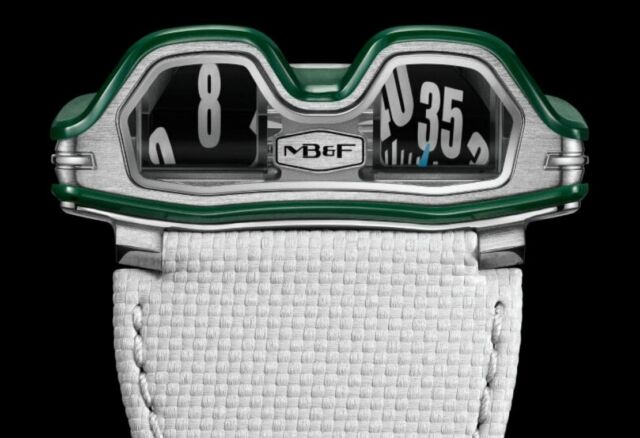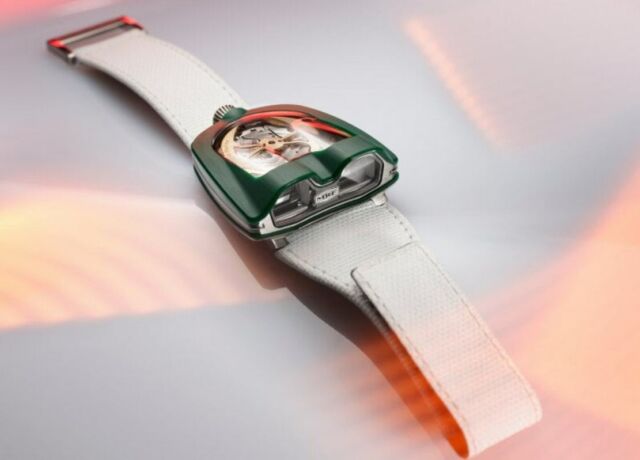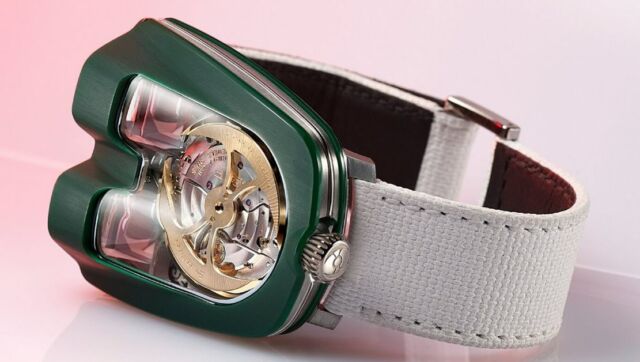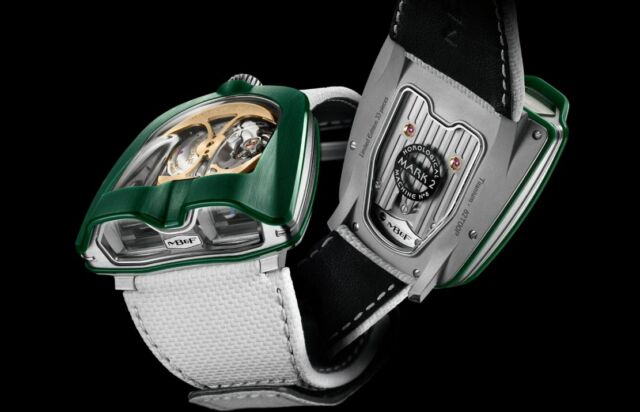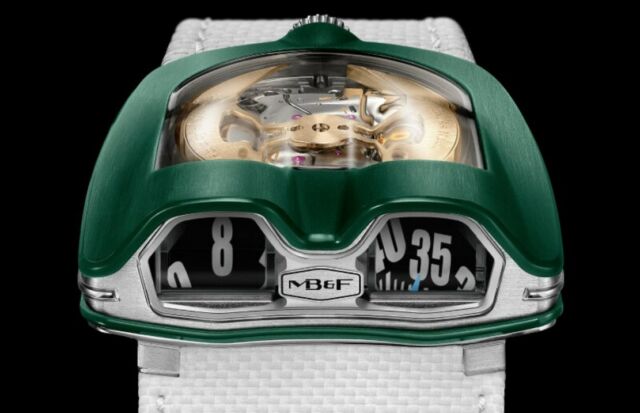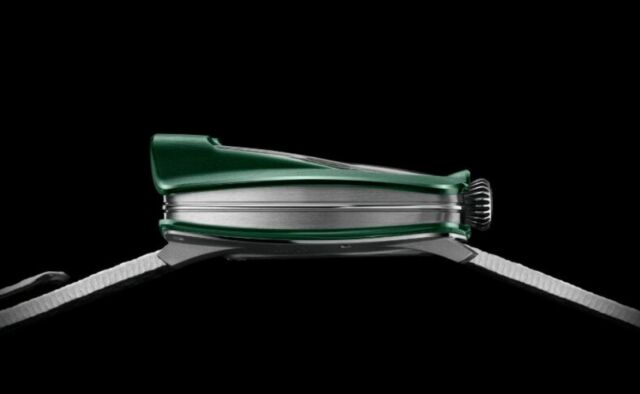 Images credit MB&F