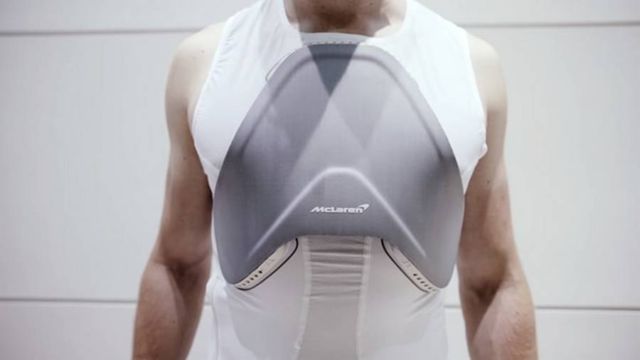 McLaren created carbon fiber chest shield made of Formula One race car components.
McLaren's 'Project Invincible' chest shield, uses the same design as the device to help protect vital organs after surgery.
Made from carbon fibers to protect the driver for impact resistance, also uses gel pads that work to disperse wearer's shock.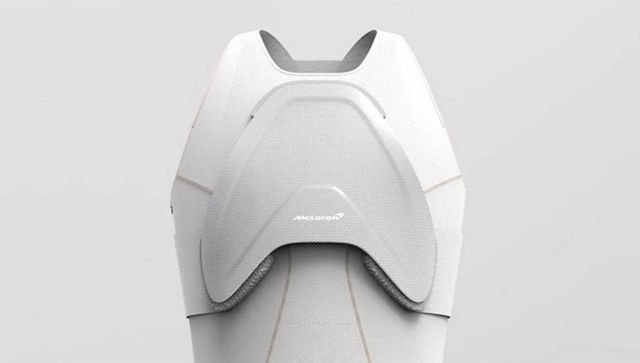 The fully wearable composite shield does the job of the rib cage – protecting vital organs including the heart and the lungs, with the garment providing further protection from unexpected low energy impact.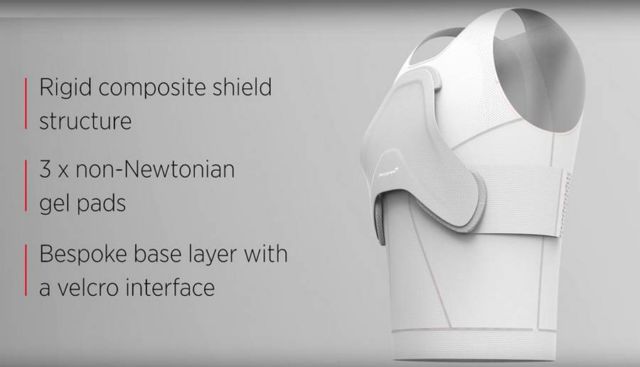 The multi-material shield features high-failure strain Dyneema fibres (as used in body armour) for damage containment, and a highly-toughened resin system with woven fabrics for impact resistance. The shield borrows F1 technology including Zylon fibres, used by all F1 teams on their cars for protection against side penetration. If that wasn't enough, stiff carbon fibres ensure flexural rigidity and load carrying capability.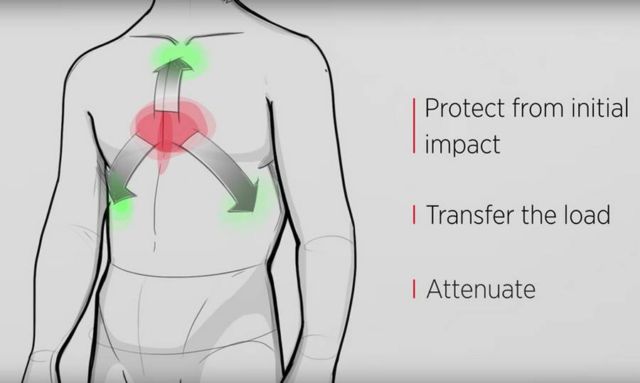 McLaren's Chief Medical Officer Dr Adam Hill said:
"From digital therapeutics, to tailored human performance programmes and bespoke medical devices, our aim is to innovate health care solutions that can be tailored for individual patients.
The common thread in all of our projects is data. We use data to build a digital picture of how a patient is performing or recovering, and then create solutions, or in the case of the Project Invincible, devices, to aid our users."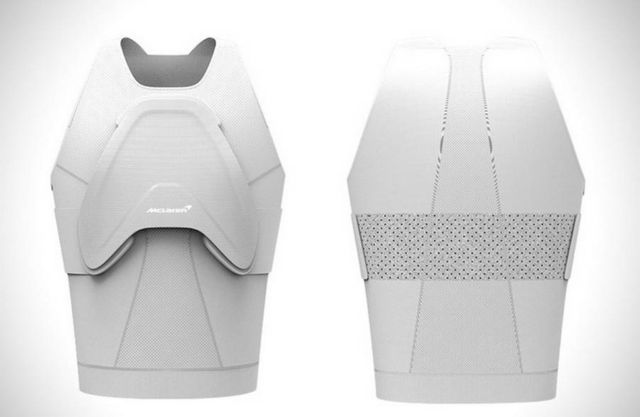 source McLaren