2021 Mercedes-AMG GT Black Series is fastest production car at Nürburgring.
With an officially measured and notarized certified time of 6.43.616 min for the 20.6 kilometer-long track, measured without the straight at track section T13.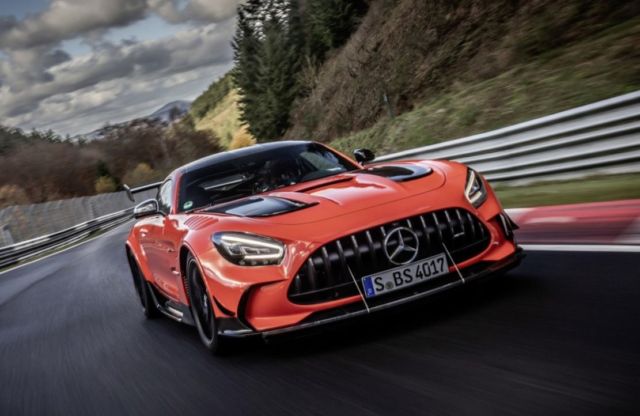 How close the new Mercedes-AMG GT Black Series actually is to motorsport has now been impressively demonstrated by GT3 racer Maro Engel on the Nordschleife of the Nürburgring.
The GT Black Series also made 6.48.047 min for the 20.832 kilometer-long total track, measured with the straight at track section T13, the new V8 meteor is placed in the top group of the street-legal "sports cars" category and number one among the fully standard, unmodified models.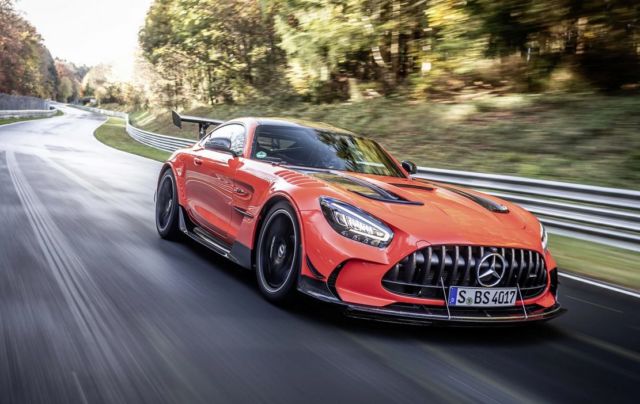 "It's really impressive how much downforce the Black Series generates and how confident and reliable it can be driven, even at the absolute limit. My hat is off to the developers from Affalterbach for what they have put on wheels here. And I'm very pleased that I was able to demonstrate these fascinating engineering skills with this great lap time," said Engel.
source Mercedes-Benz