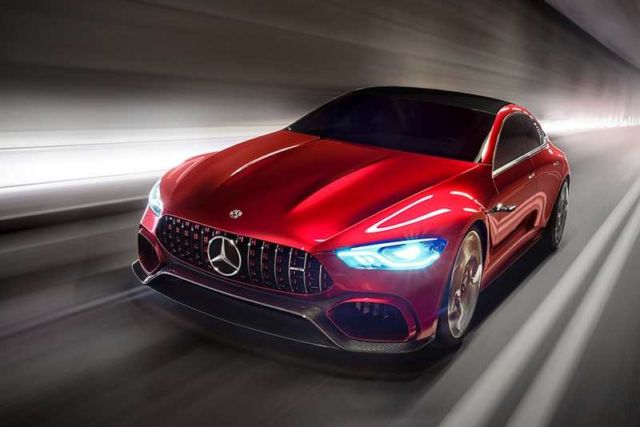 The new Mercedes-AMG GT Concept, a four-door coupé announcing the further extension of the AMG GT family.
As part of its 50th anniversary Mercedes-AMG is this year celebrating not only the successful past and present; above all it is looking forward.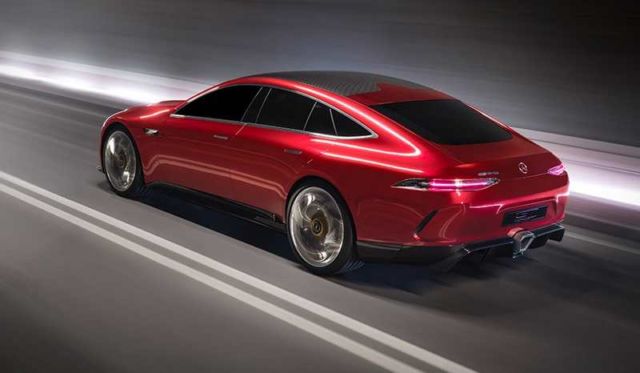 With the show car Mercedes-AMG GT Concept the sports car and performance brand is giving an indication of the alternative drive configurations AMG is designing.
The third model series after the SLS AMG and AMG GT is now being completely autonomously developed at the company's headquarters in Affalterbach.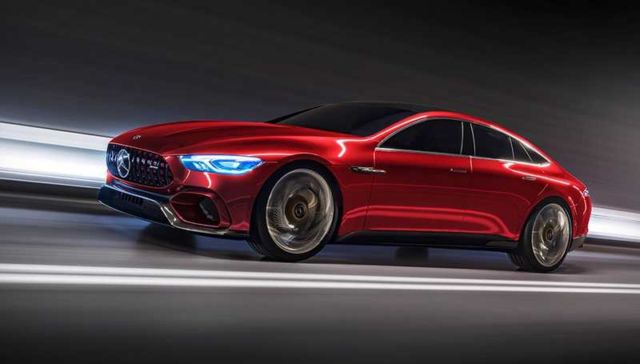 The designation and fundamental design elements on the front and tail end denote the family affiliation to the AMG GT. The "EQ Power+" identifier on the mirror cam indicates the increased performance that can be expected from hybridisation at AMG.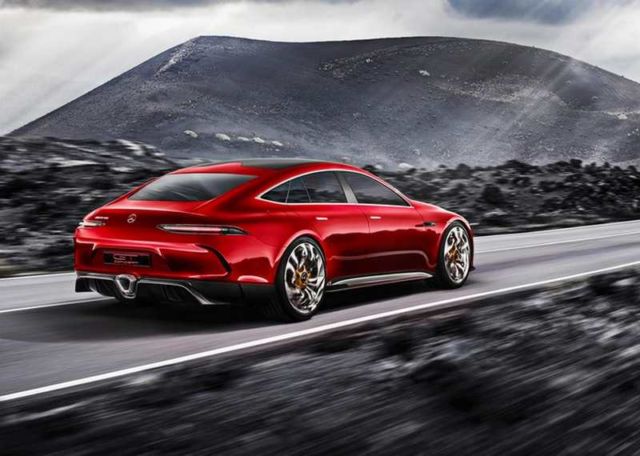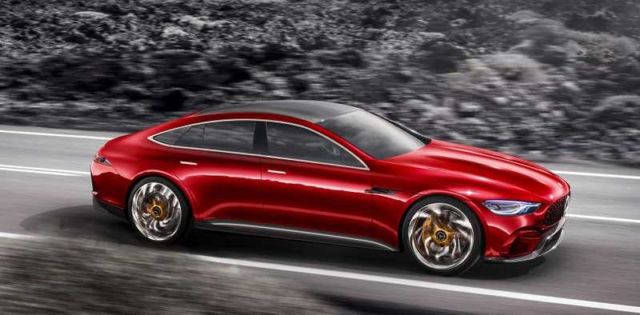 Images credit Mercedes-AMG
source Mercedes-AMG