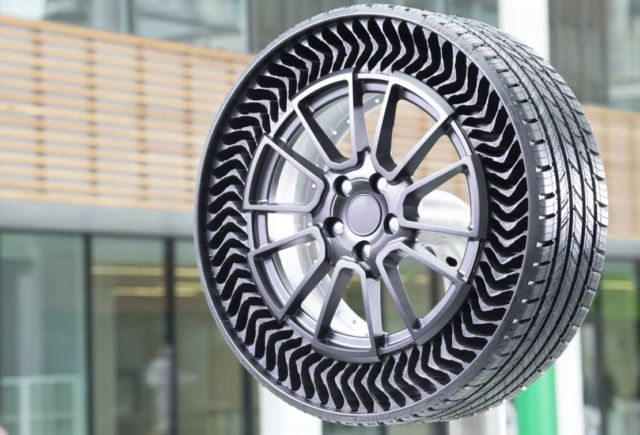 The Michelin revolutionary Uptis tires took to the road for the first time in public, on a Mini Electric.
At the IAA Mobility car show in Munich, Michelin presented a concrete vision of how it plans to build tomorrow's mobility, focusing in particular on the circular economy.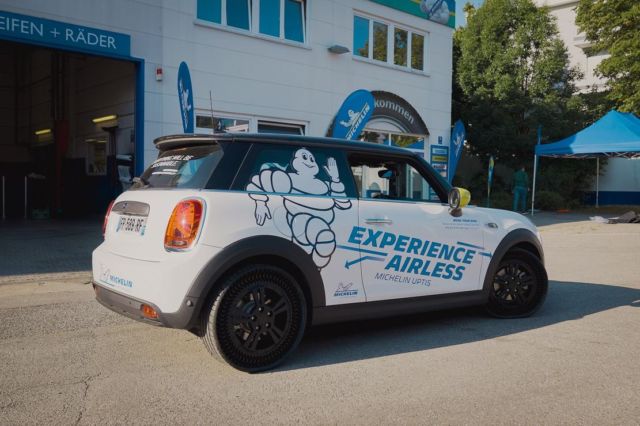 The Michelin Uptis took to the road for the first time in public on a Mini Electric. This was an exclusive experience for certain lucky members of the general public who had the opportunity to take a ride and test this revolutionary tire.
Yves Chapot, General Manager of the Michelin Group, pointed out while visiting the event:
"Michelin's strategy is focused on sustainable mobility. That's why our ambition is to be using 100% sustainable materials in our tires by 2050. The Vision concept demonstrates Michelin's ability to meet this challenge and our commitment to offer products and services that are environmentally sound throughout their entire life cycle."
"The truly distinctive structure of the Michelin Uptis prototype, or its 'weirdness' as we have often heard it called, really attracted the attention of many visitors and left a lasting impression on them. It was an exceptional experience for us, and our greatest satisfaction came at the end of the demonstration when our passengers, who were admittedly a little wary at first, said they felt no difference compared with conventional tires," said Cyrille Roget, Michelin Group Technical and Scientific Communications Director. This experience bodes well for Michelin, which remains on course to bring the first Uptis tire to market in 2024!
source Michelin