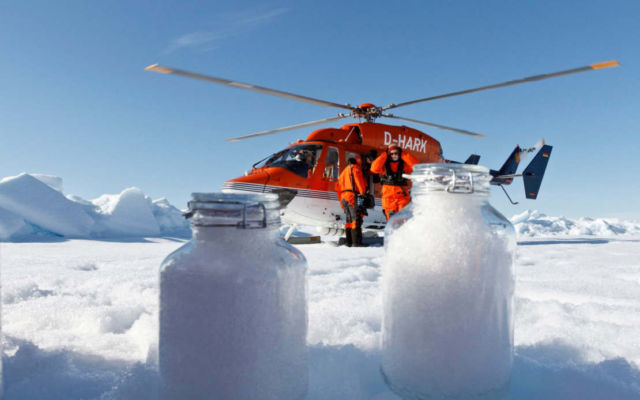 High levels of microplastics found in snow in remote Arctic, for the first time.
Scientists say plastic particles that are being carried around the planet in atmospheric winds, found on Arctic ice.
They added that "these tiny particles raising concerns over the potential risk to both human and animal health."
Above, scientists from the Alfred Wegener Institute collect snow samples. Credit Mine Tekman, Alfred-Wegener-Institut
Researchers speculated that snow could wash the tiny particles from the air, leading to pollution on the land.
According to the study, published in Science Advances:
"Substantial amounts of plastic fragments and fibers are landing atop ice floes in the Fram Strait, an unpopulated expanse of ocean between Greenland and the Norwegian Arctic archipelago of Svalbard."
Melanie Bergmann, a marine ecologist with the Alfred Wegener Institute and lead author, said:
"I think the exposure pathway for us, the main exposure pathway, may be the air that we breathe."
source earther.gizmodo