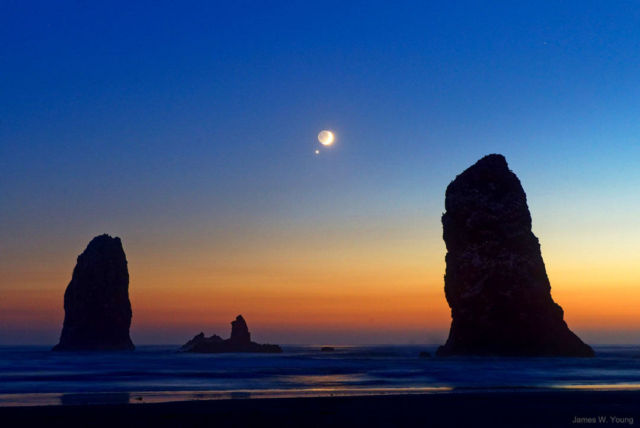 Two days ago, the crescent Moon slowly drifted past Venus, appearing within just one degree at its closest, pictured at Cannon Beach by James W. Young.
This conjunction, though, was just one of several photographic adventures for our Moon this month, because, for one, a partial solar eclipse occurred just a few days before, on July 12. Currently, the Moon appears to be brightening, as seen from the Earth, as the fraction of its face illuminated by the Sun continues to increase.
Pictured, Venus and the Moon were captured from Cannon Beach above a rock formation off the Oregon (USA) coast known as the Needles. About an hour after this image was taken, the spin of the Earth caused both Venus and the Moon to set.
Image credit James W. Young
source APOD