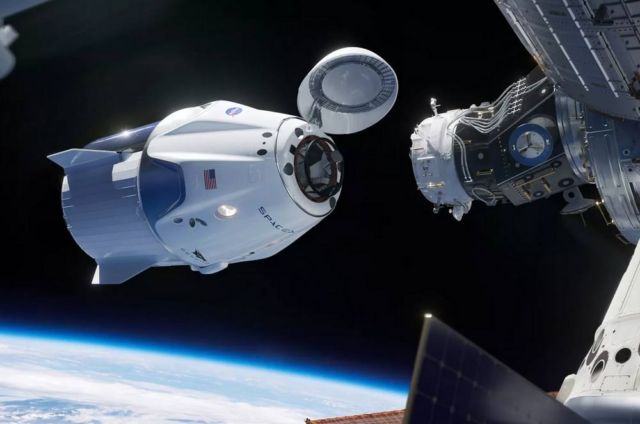 SpaceX is just a week away from its biggest mission, to launch the Crew Dragon, the new passenger spacecraft.
NASA gives SpaceX permission in a test flight to the new passenger spacecraft on uncrewed mission.
Above, an artist impression with the Crew Dragon on its way to dock on the ISS.  Credit SpaceX
If the Crew Dragon succeeds, then SpaceX is just behind of putting the first astronauts on board its spacecraft, on the way to Space Station.
The space capsule is set to fly at 2:48 AM ET from NASA's Kennedy Space Center in Florida. Then it will remain in the orbit until the early morning of Sunday and then try to dock on the ISS.
Bill Gerstenmaier administrator for NASA's human spaceflight program, explained:
"It's a test flight, but it's more than a test flight, It's a mission to the International Space Station."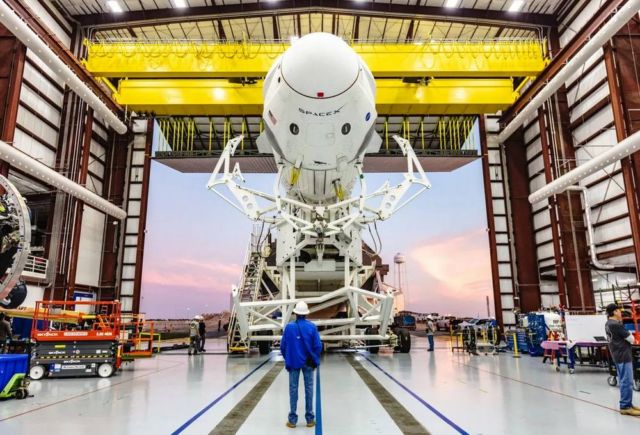 The Crew Dragon spacecraft and Falcon 9 rocket.  Credit SpaceX
via Futurism