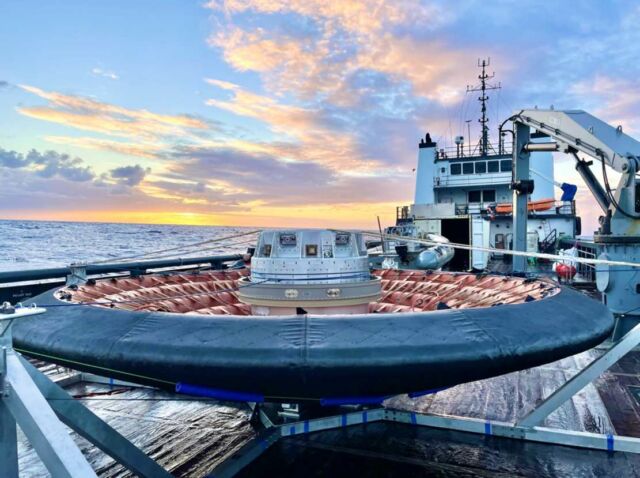 NASA partners with 11 American Companies on key Moon exploration tech, by developing technologies that could support long-term exploration of Lunar-based astronauts and in space for the benefit of all.
Above: The Low-Earth Orbit Flight Test of an Inflatable Decelerator, or LOFTID, spacecraft is pictured after its atmospheric re-entry test in November 2022. Through a new Tipping Point partnership, United Launch Alliance will continue the development of the inflatable heat shield technology demonstrated by LOFTID.  Credits NASA/Greg Swanson
NASA Administrator Bill Nelson said:
"Partnering with the commercial space industry lets us at NASA harness the strength of American innovation and ingenuityThe technologies that NASA is investing in today have the potential to be the foundation of future exploration."
The projects, chosen under the agency's sixth Tipping Point opportunity, will be funded jointly by NASA and the industry partners. The total expected NASA contribution to the partnerships is $150 million.
Each company will contribute a minimum percentage – at least 10-25%, based on company size – of the total project cost. NASA's Space Technology Mission Directorate (STMD) will issue milestone-based funded Space Act Agreements lasting for up to four years.
source NASA