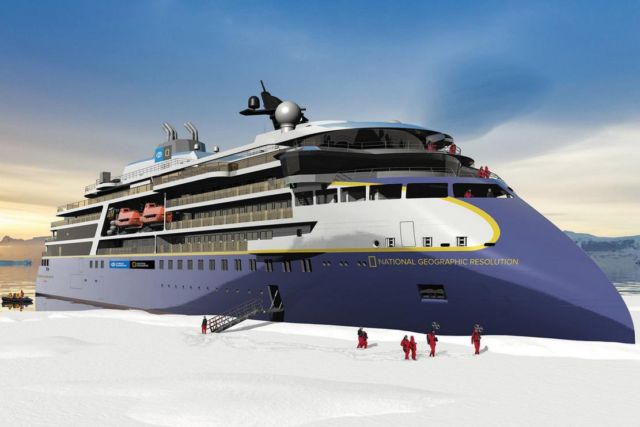 The National Geographic Resolution Expedition ship, the newest impressive addition to the fleet, is due to launch in 2021.
A sister ship to the National Geographic Endurance, the National Geographic Resolution accommodates 126 guests in 69 spacious cabins—all of which face outside and have large windows or balconies and an expedition command center with tablets and USB/mobile device docking.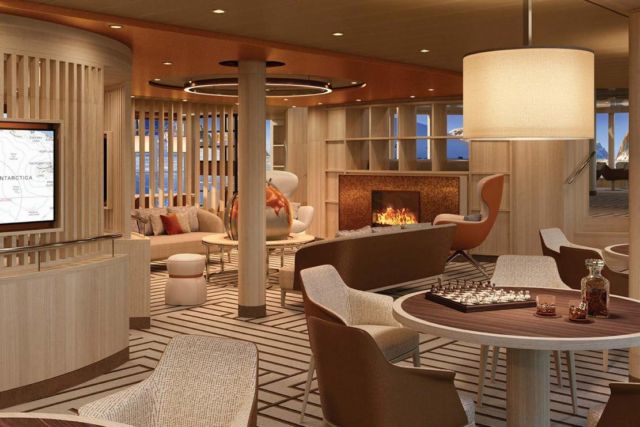 "The ship carries a fleet of Zodiac motorized landing craft, kayaks, snowshoes, and cross-country skis; as well as a sophisticated equipment that allows our undersea specialist unique access and ability to share the underwater world."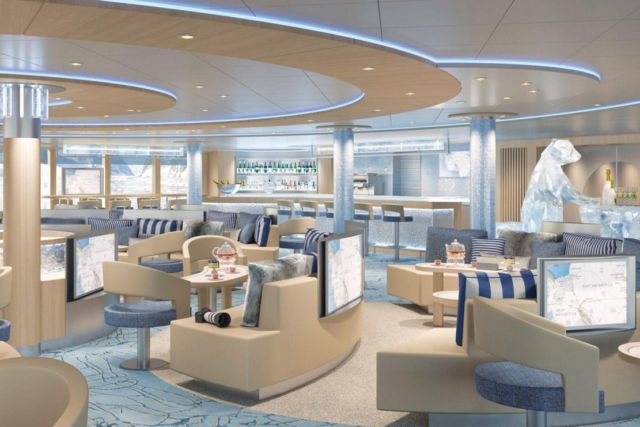 "Public areas include a lounge with bar; a gym, a yoga studio; infinity-style outdoor hot tubs; saunas with ocean views; a library; a spa; state-of-the-art facilities for films, slideshows and presentations; a photo workshop area; and two restaurants featuring local, sustainable cuisine, plus a Chef's table for intimate, small group dining."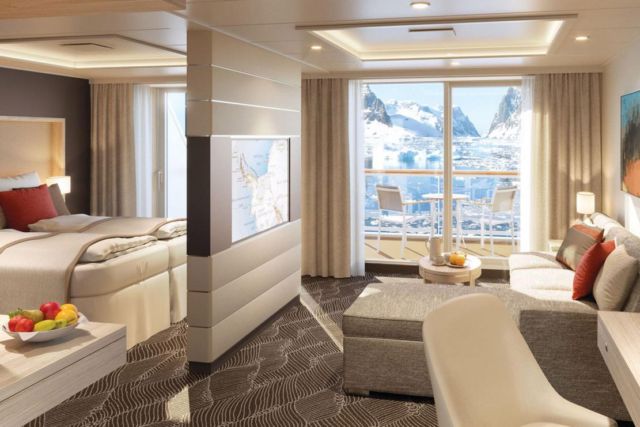 Services include a full-time doctor, a National Geographic photographer, a Lindblad – National Geographic certified photo instructor and video chronicler, a wellness specialist, laundry service, and an internet café.
source National Geographic