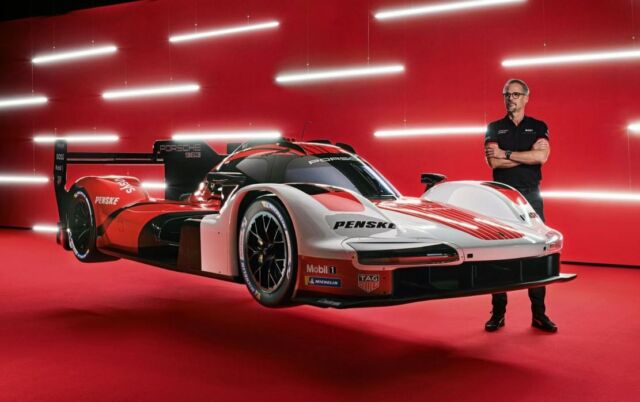 Porsche unveiled the new 963 race car, with numerous technical details specially developed for it.
Head of Motorsport Thomas Laudenbach explains the new endurance phenomenon from Weissach.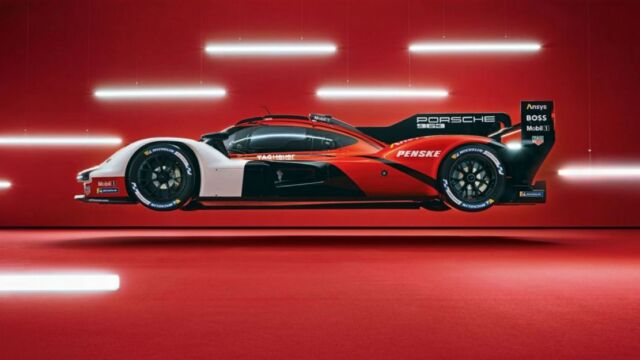 Porsche
With barely a sound, the sports car prototype glides out of the pit in electric mode. 21, 22, 23 – and then the internal combustion engine kicks in with a voluminous V8 sound. Thomas Laudenbach listens eagerly as the rpm climb to over 8,000. "For me, this engine is like a good friend from back in the day," says the 54-year-old Head of Porsche Motorsport, who took over from Fritz Enzinger in October 2021.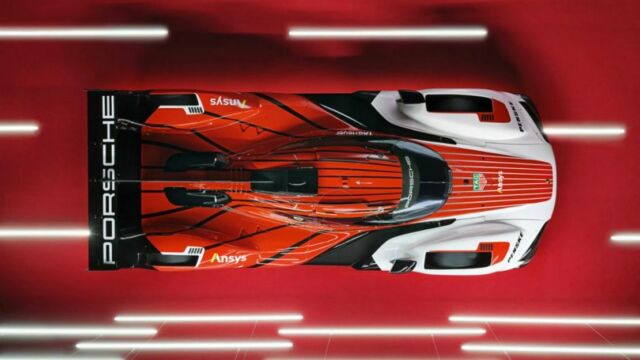 Porsche
During Enzinger's tenure, Porsche secured three World Endurance Championship titles with the Porsche 919 Hybrid as well as its 17th, 18th, and 19th overall wins in Le Mans. "With the new LMDh 963, we've set our sights on the 20th overall win in France," says Laudenbach, his goal ambitious. "We also want to win titles in the North American IMSA series and the World Endurance Championship."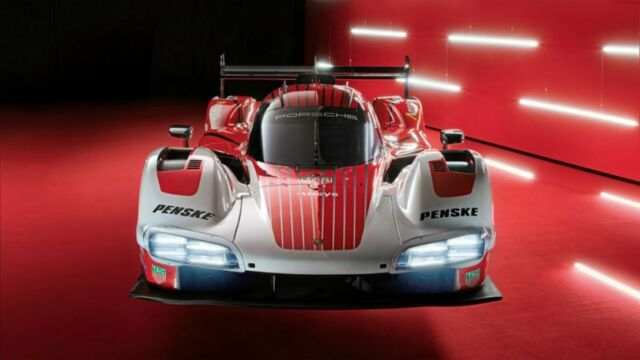 Porsche
With the LMDh program, Porsche is returning to the top league of these championships to battle it out again for overall wins. The spectacular race car with a system output of around 500 kW (680 PS) will make its debut at 24 Hours of Daytona in January 2023.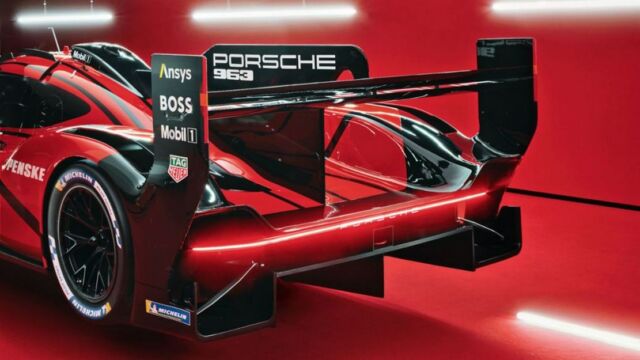 Porsche
The competition is fierce, as Acura, BMW, and Cadillac have also developed LMDh race cars for the new prototype class of the IMSA WeatherTech SportsCar Championship. The abbreviation LMDh stands for Le Mans Daytona hybrid. The group of Le Mans Hypercars (LMHs), which includes Ferrari, Glickenhaus, Peugeot, and Toyota, will also compete in the FIA World Endurance Championship (WEC).
source Porsche