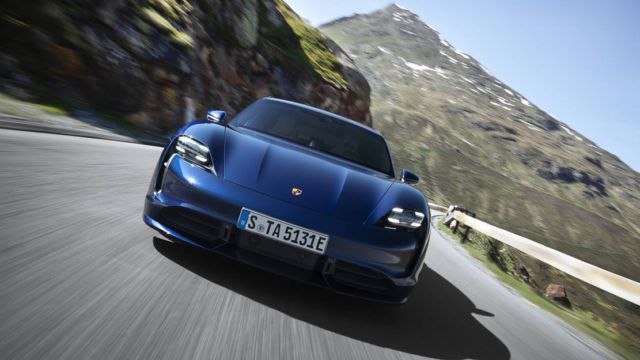 Porsche presented Taycan, its first fully-electric sports car to the public, with a spectacular world premiere.
The first models in the new series are the Taycan Turbo S and Taycan Turbo.
They are at the cutting edge of Porsche E-Performance and are among the most powerful production models that the sports car manufacturer currently has in its product range. Less powerful variants of these all-wheel drive vehicles will follow this year. The first derivative to be added will be the Taycan Cross Turismo at the end of next year. By 2022, Porsche will have invested more than six billion euros in electromobility.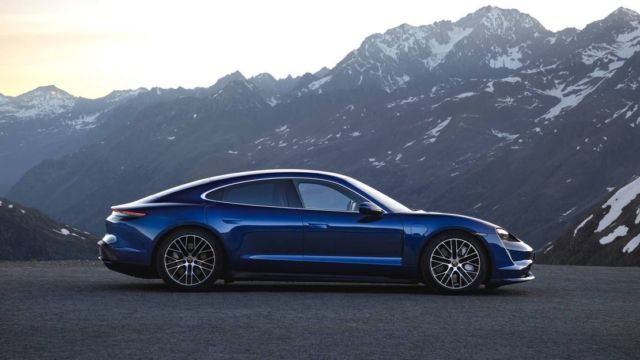 "The Taycan links our heritage to the future. It carries forward the success story of our brand – a brand that has fascinated and thrilled people the world over for more than 70 years," said Oliver Blume, Chairman of the Executive Board of Porsche AG, who opened the world premiere in Berlin: "This day marks the start of a new era."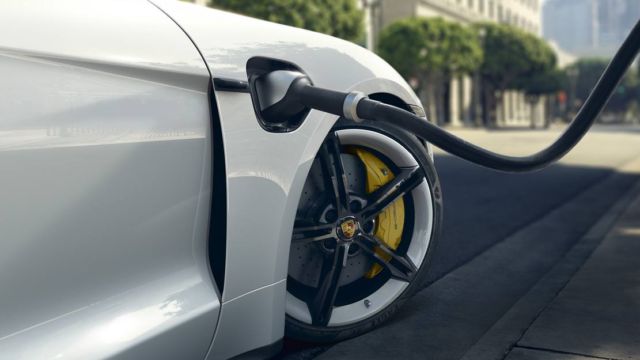 The flagship Turbo S version of the Taycan can generate up to 560 kW (761 PS; Taycan Turbo S: combined power consumption 26.9 kWh/100 km; combined CO2 emissions 0 g/km) overboost power in combination with Launch Control, and the Taycan Turbo up to 500 kW (680 PS; Taycan Turbo: combined power consumption 26.0 kWh/100 km; combined CO2 emissions 0 g/km). The Taycan Turbo S accelerates from zero to 100 km/h in 2.8 seconds, while the Taycan Turbo completes this sprint in 3.2 seconds. The Turbo S has a range of up to 412 kilometres, and the Turbo a range of up to 450 kilometres (according to WLTP in each case). The top speed of both all-wheel-drive models is 260 km/h.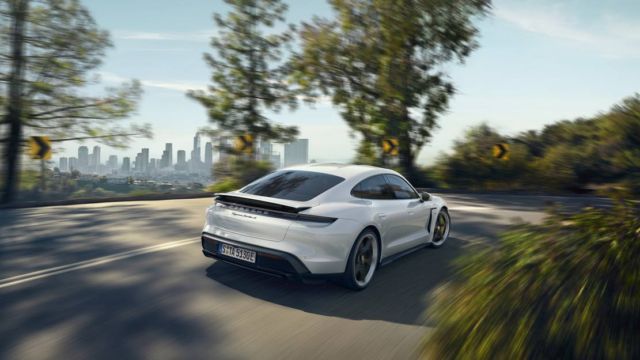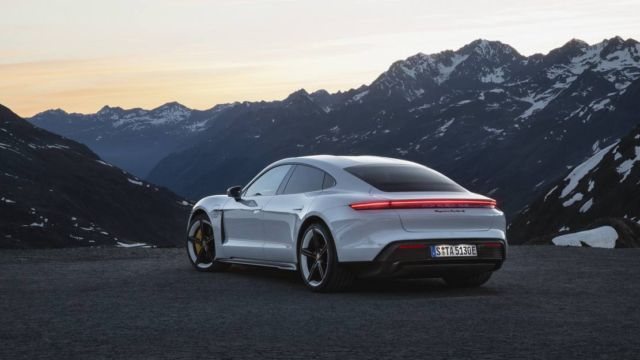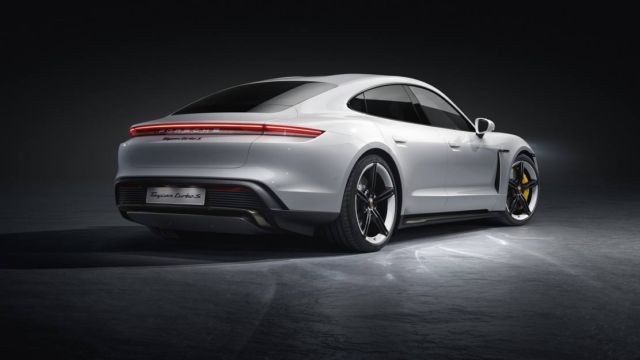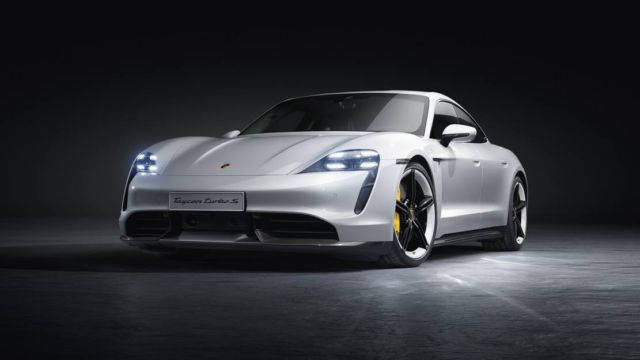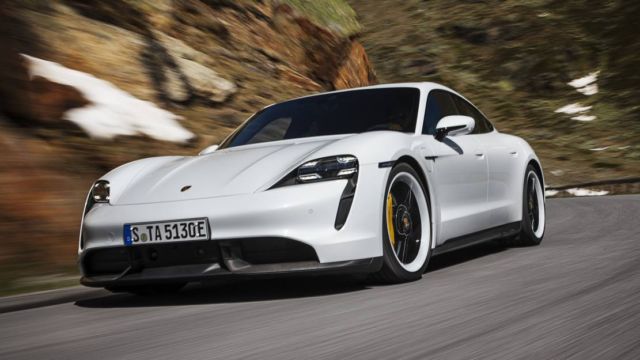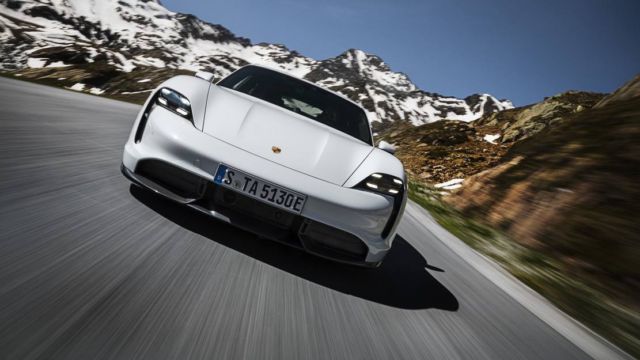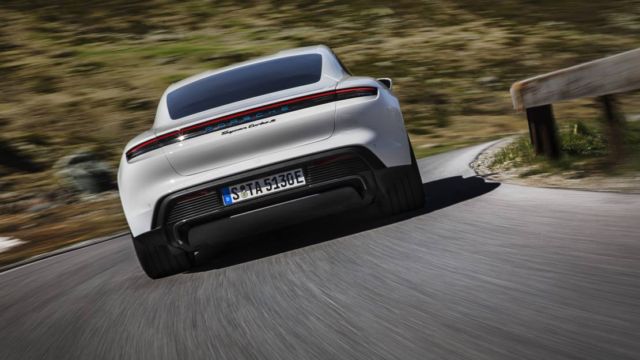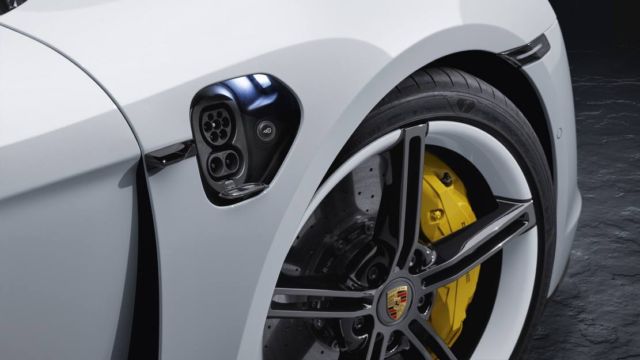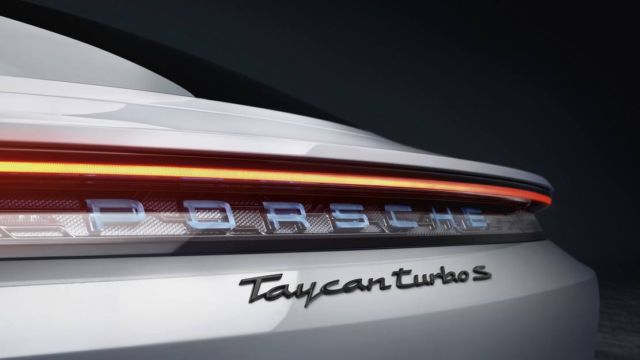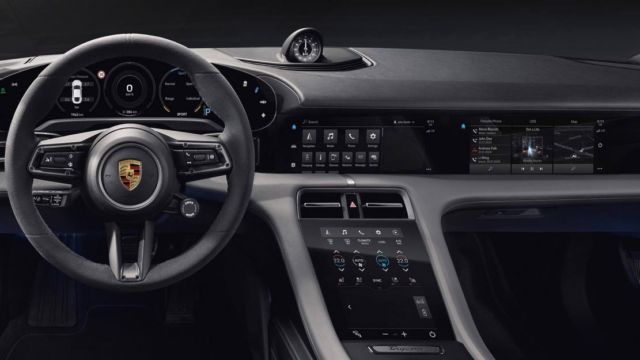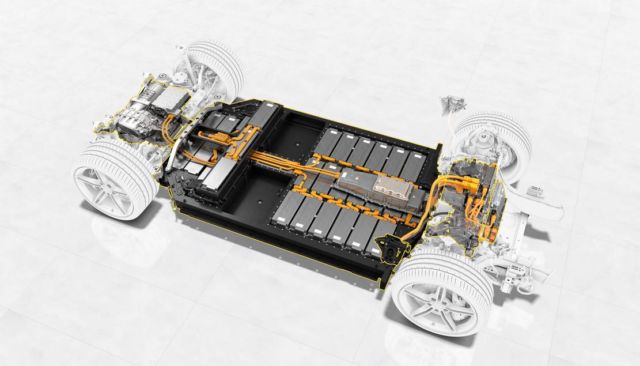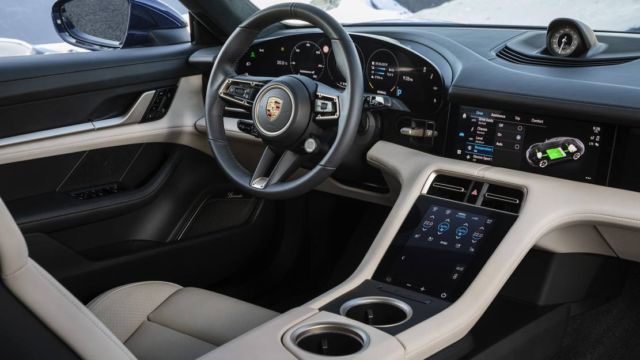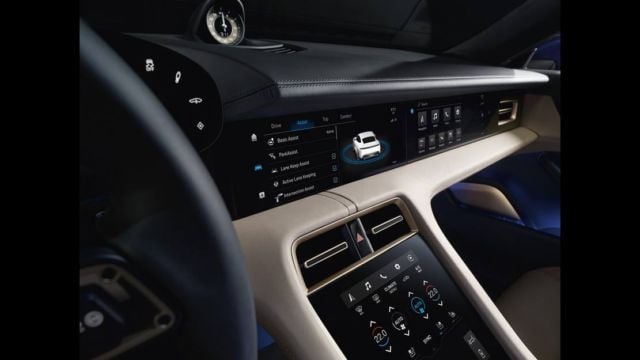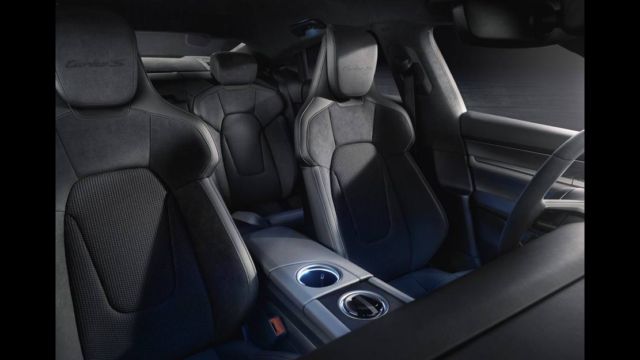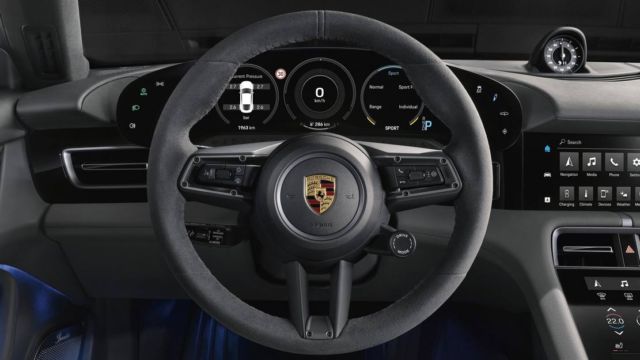 Images credit Porsche
source Porsche