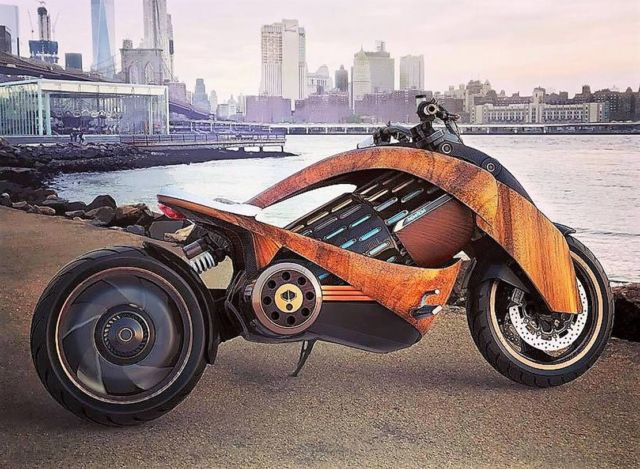 Newron revealed electric motorcycle with curved wooden body.
Newron Motors is partnering with Dassault systems and Advans to produce in France a high-end and high-performance electric motorcycle.
Newron Motors aims to launch a limited edition of 12 road-certified models in 2020 before moving to larger scale commercialization in 2021. At the same time, the team launched a major dynamic testing campaign.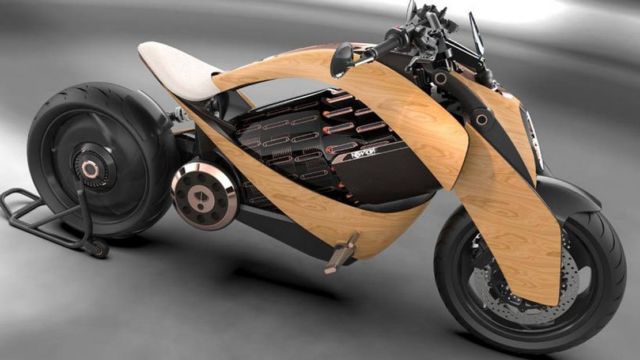 Newron explains about the new project:
"As part of this partnership, we have begun to work on designing a test bench from our ELSYS Design technical center in Cachan. In a second step, we have planned to extend our collaboration to the control and communication interface parts.
The thrill of being 'one' with your bike as an incarnation of you and to fill the world as you never felt it in total silence. Having customized aspects of it, esthetics and behaviour. A timeless and delicate peace of art tailormade at our 'atelier de confection.
As the world evolves, so do we. we are constantly seeking new ways to enhance our technical and design offering to bring magic to the road and to the people. Our team has successfully built our second prototype and is en route to creating a customizable, exclusive, high-end motorcycle for the true connoisseurs who are seeking for a new experience and assets."