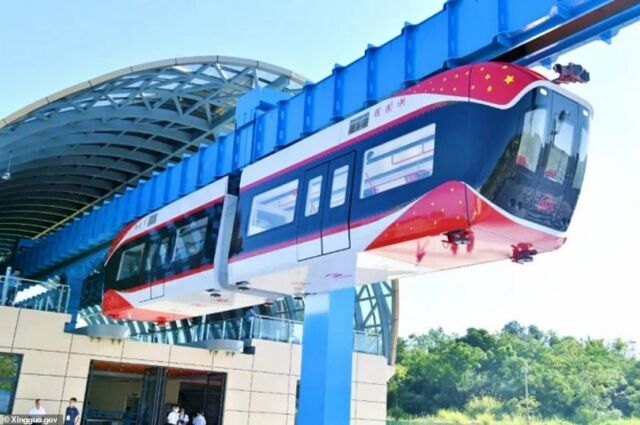 China's suspended maglev "Sky Train" levitates in magnet tracks 33 feet in the air and can glide silently at speeds of 50mph.
China launched world's first suspended maglev line with permanent magnets rather than electromagnets, meaning that only a small amount of electricity is needed just to propel the train.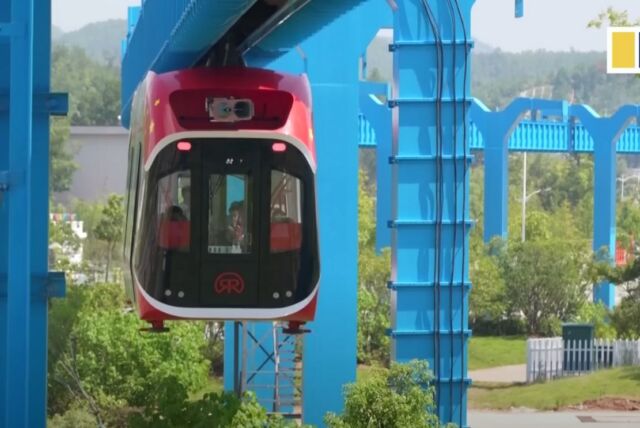 The 800-metre (2,600-foot) line built with permanent magnets, can keep a "sky train" afloat forever, operating 10 metres above the ground.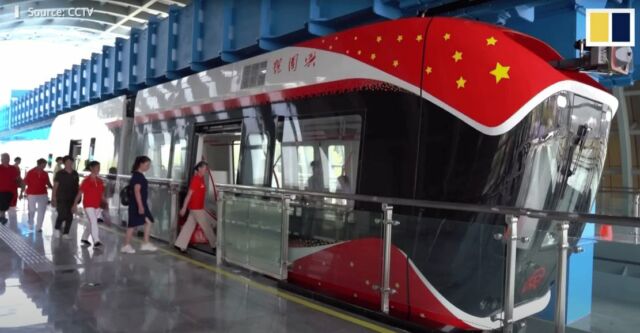 The experimental Red Rail located in southern China's Xingguo county, Jiangxi province.