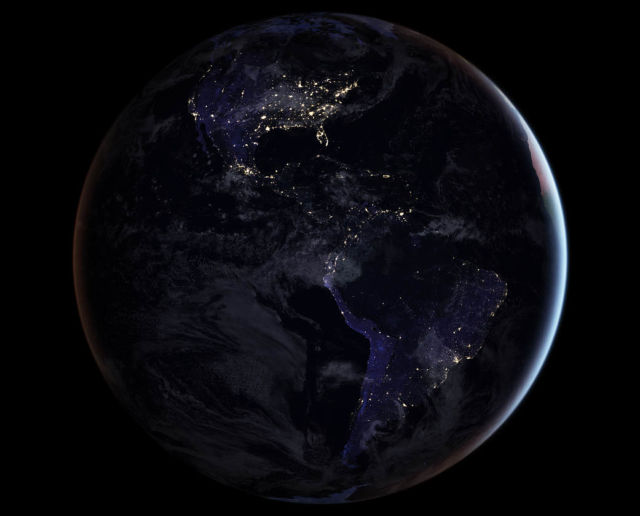 Our blue planet in brilliant darkness. The Black Marble. Full-hemisphere views of Earth at night.
In the years since the 2011 launch of the NASA-NOAA Suomi National Polar-orbiting Partnership (NPP) satellite, a research team at the agency's Goddard Space Flight Center has been analyzing night-lights data and developing new software and algorithms to make night lights imagery clearer, more accurate and readily available.
This is one of several global images released in 2017.
Fifty years ago, on April 22, 1970, people around the world marked the first Earth Day. On this Earth Day, as we physically separate ourselves by necessity, we can still collectively appreciate the wondrous beauty of our planet and the extraordinary science that helps us understand how it all works – and we can do it from our homes.
Editor: Yvette Smith
Download the Earth at Night ebook.