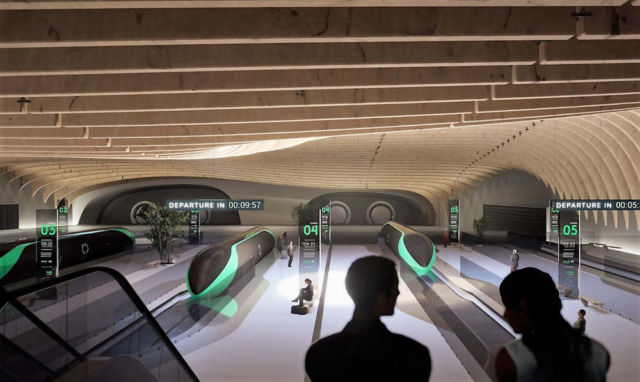 In this video INDG and AltSpace, have revealed their latest design for the Hyperloop.
The VR experience is a virtual model of the Hyperloop being developed by the award-winning team at Delft University of Technology (TU Delft) in the Netherlands. The hyper-modern design and streamlined 3-D experience, which echoes AltSpace and INDG's vision to offer an unparalleled digital experience, has been created for the Dutch team as it competes in the 2019 Hyperloop Pod Competition.
This is the second Hyperloop VR experience INDG has worked on, previously creating an interactive model and exploding view of TU Delft's entry to the inaugural SpaceX competition. For this year's launch and as creative lead, INDG, the CG specialists focusing on physical goods, brought AltSpace onboard to help virtually bring the Dutch team's 'Atlas 02' pod to life. The result is an experience that reflects INDG's strong eye-for-detail in creating photorealistic 3-D content.
source INDG, altspace.com,  indg.com