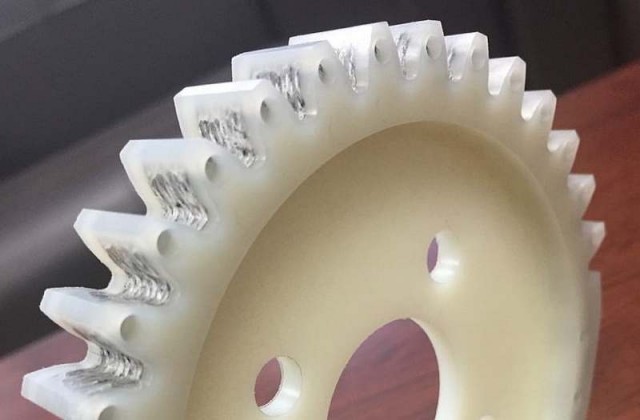 Scientists created a plastic gear reinforced with Carbon Fiber, expecting to reduce vehicle weight.
The Center for Advanced Die Engineering and Technology at Gifu University and Central Fine Tool Co Ltd, developed a plastic gear wheel reinforced with carbon fiber fabric.
The developers will commercialize the new gear wheel and replace metal gear wheels used in today's automobiles, reducing vehicle weight, increase product life and production cost.
The university and the company added carbon fibers to a gear wheel to reduce the tensile stress, to overcome contact pressure applied to a tooth surface.

With the new method employed on the newly-developed gear wheel, it becomes possible to use Carbon-fiber reinforced plastics (CFRPs) for parts to be mass-produced such as auto parts.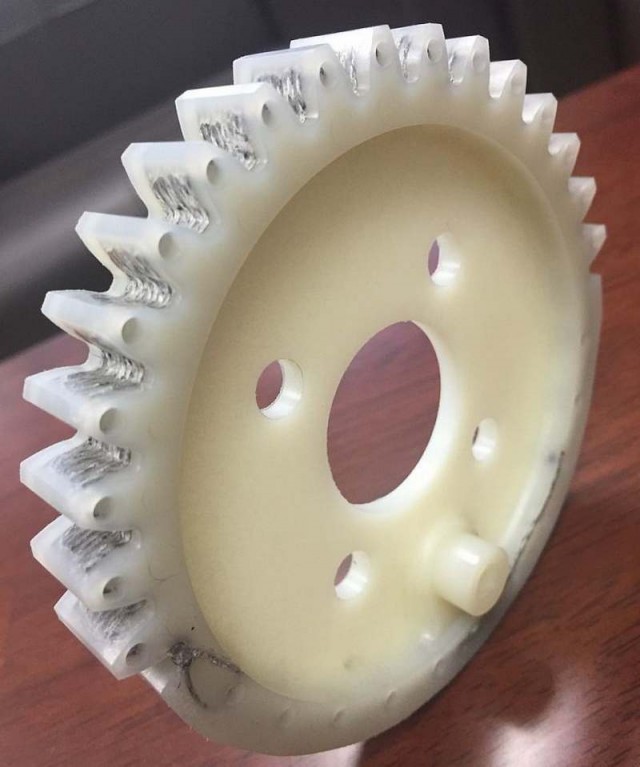 via gizmodo
source Nikkei Technology