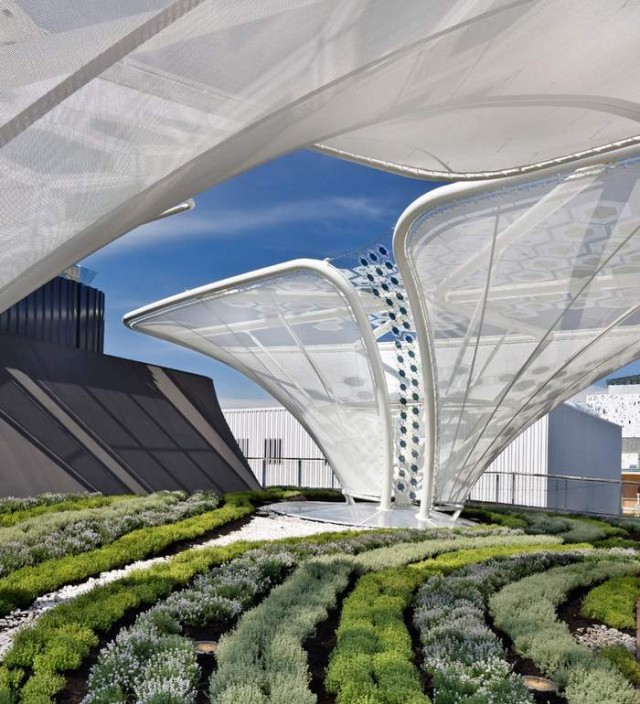 Solar Tech German Pavilion at Expo 2015 designed to be covered by cutting edge of photovoltaic technology.
The 'Idea trees,' the OPV (organic photovoltaic) array on display at the German pavilion for Expo Milano 2015, created by Schmidhuber architects.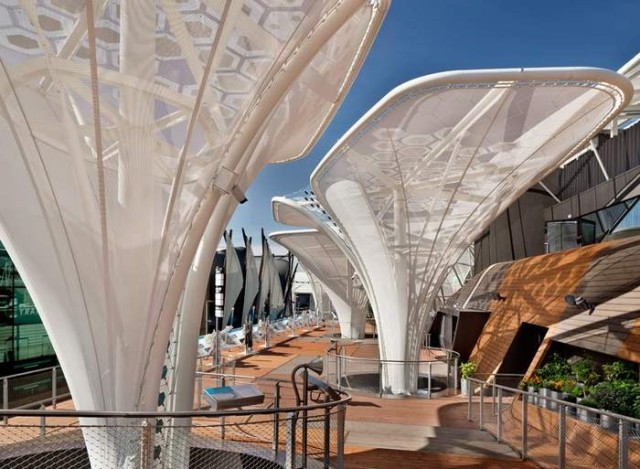 During the day the pavilion is collecting energy from the future generation of solar technology and the night is illuminated by the stored solar power.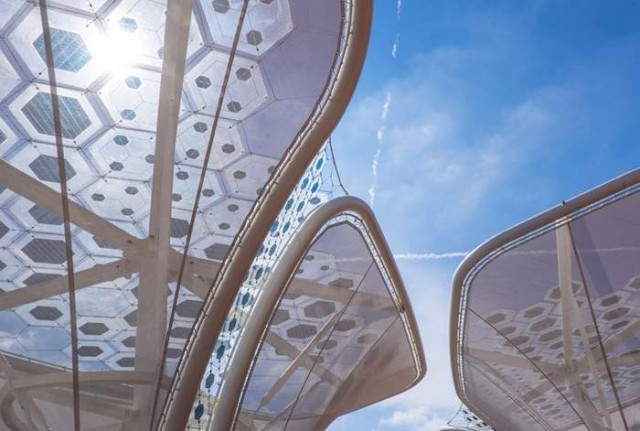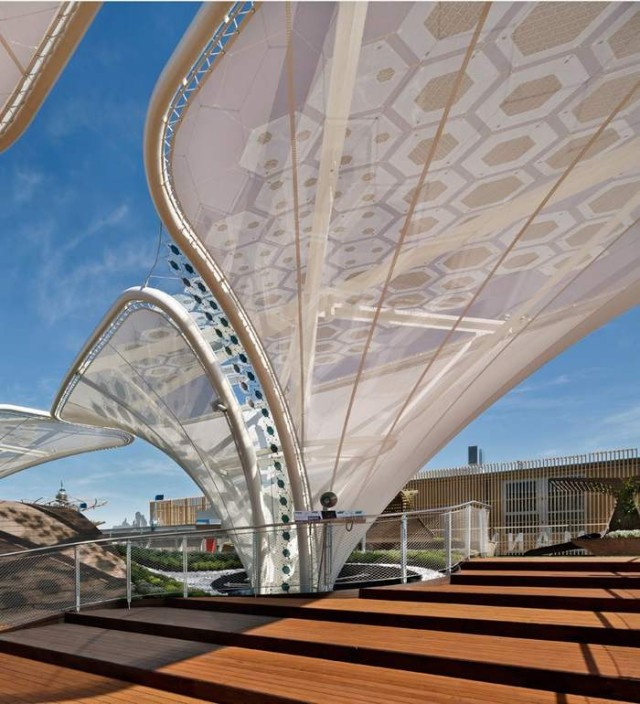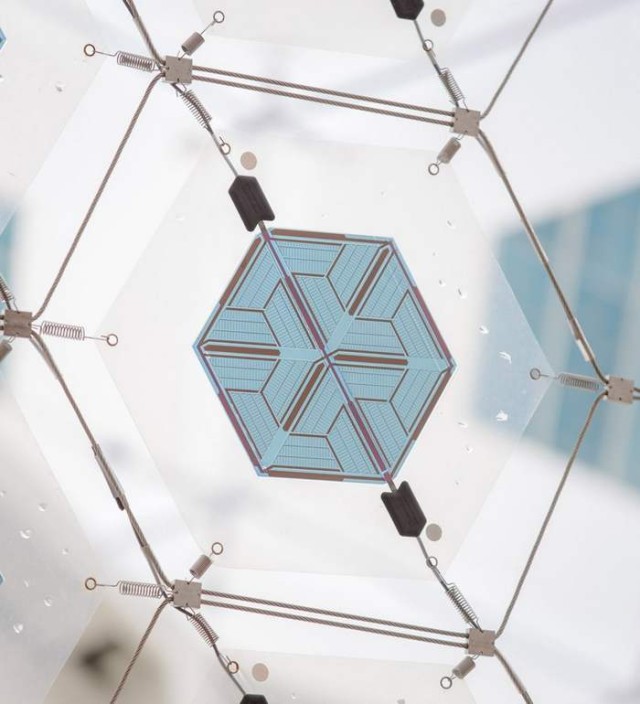 via designboom