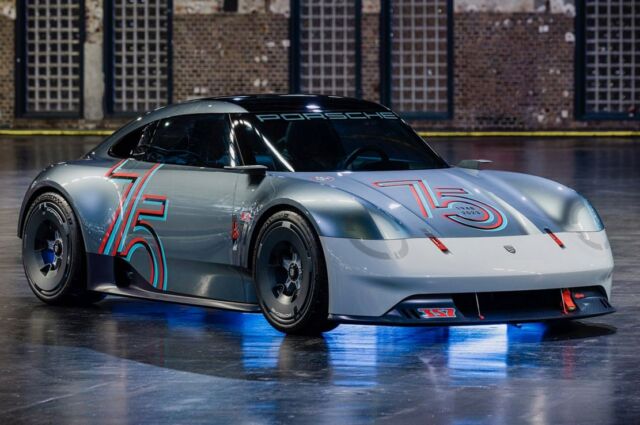 Porsche has built the Vision 357 one-off concept, for the celebration of 75 years of the sports cars manufacturer.
Porsche has completed 75 years of impassioned car making and is celebrating with the Vision 357 concept, inspired by the iconic 356 Roadster.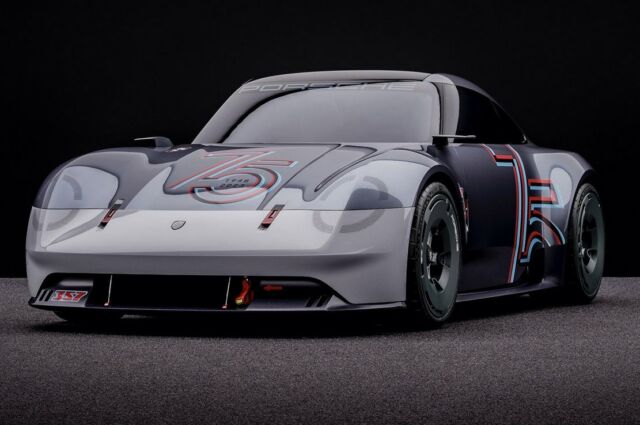 Commemorating the 75th anniversary of the first Porsche-badged car, the Vision 357 is based on the current 718 Cayman GT4 RS.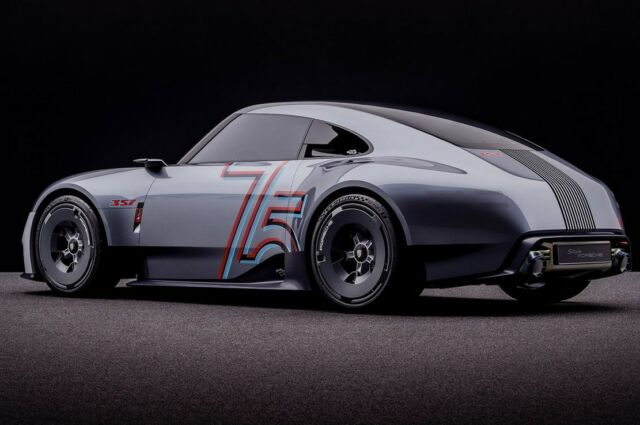 Built on the technology platform of the 368 kW (500 PS; 718 Cayman GT4 RS: Fuel consumption* combined (WLTP) 13.2 l/100 km, CO₂ emissions* combined (WLTP) 299 g/km) 718 Cayman GT4 RS, the Porsche Vision 357 represents outstanding sports car performance.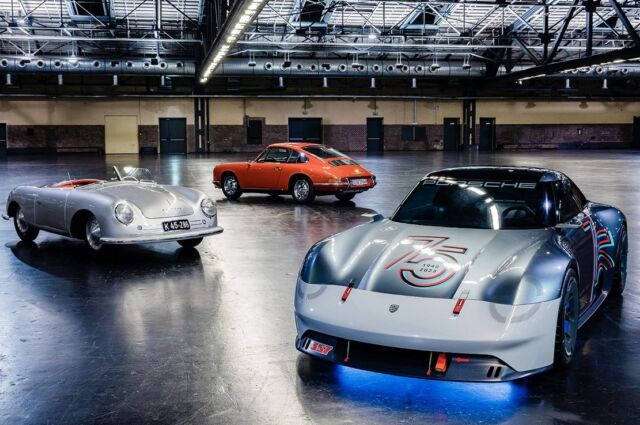 "We created a very special birthday present in the form of the Porsche Vision 357, one which uses the 356 as a basis to underscore the significance of our design DNA," as Michael Mauer, Vice President Style Porsche, says. "The design study is an attempt to combine the past, present and future with coherency, featuring proportions that are reminiscent of its historical archetype and details that visualise the outlook for the future."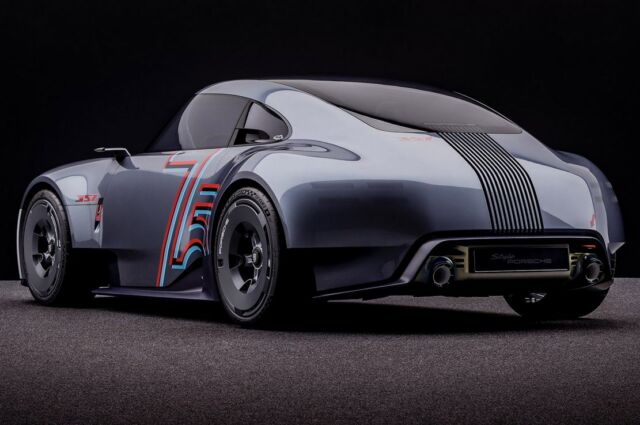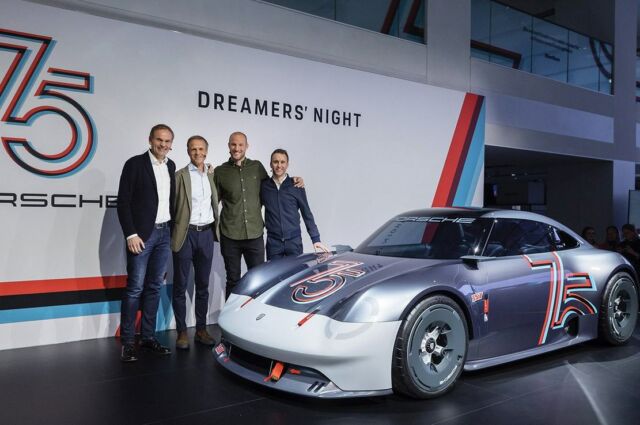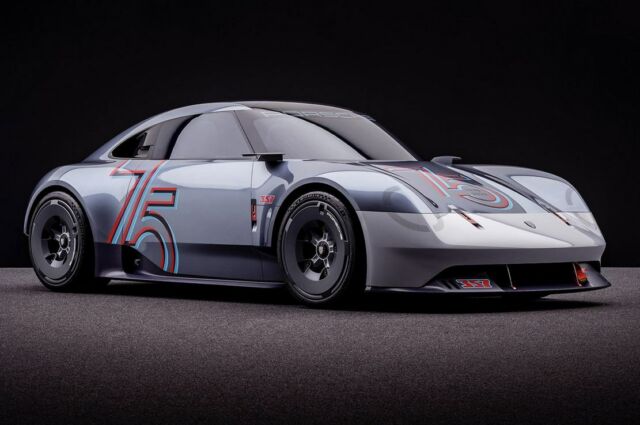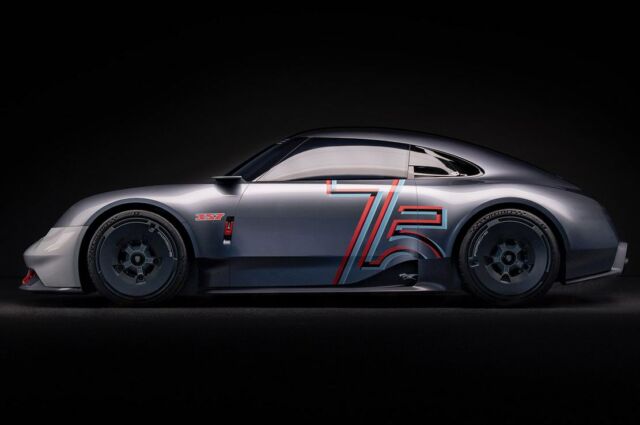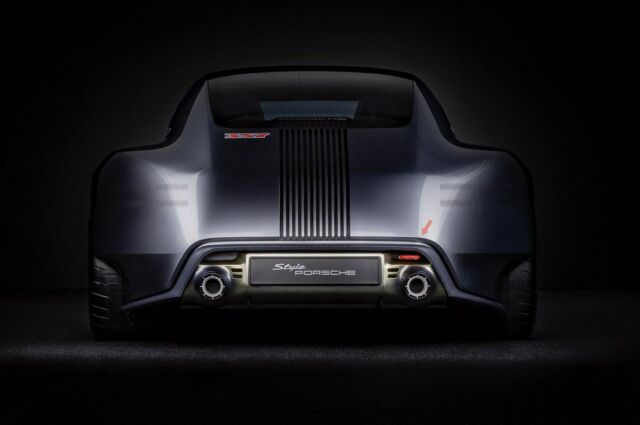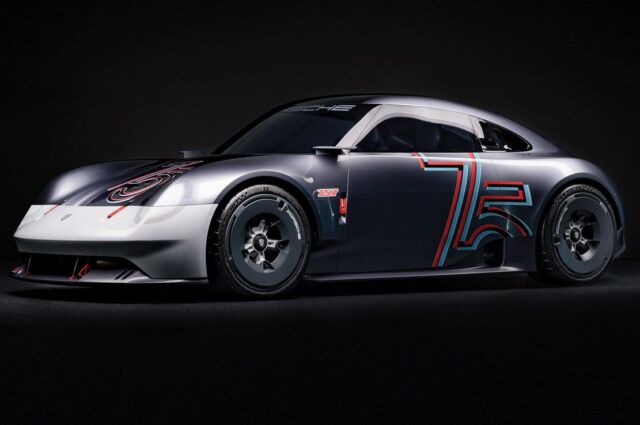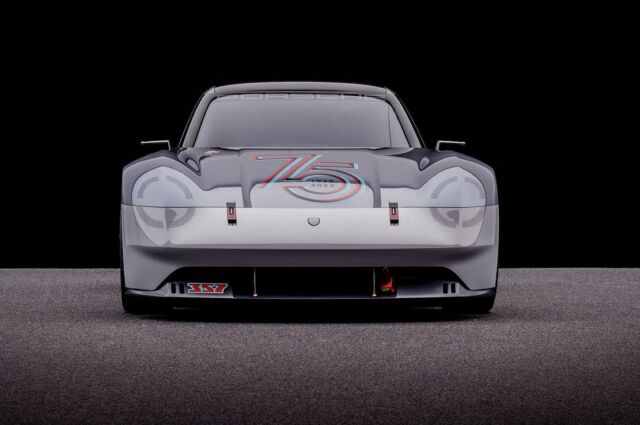 Images credit Porsche
source Porsche