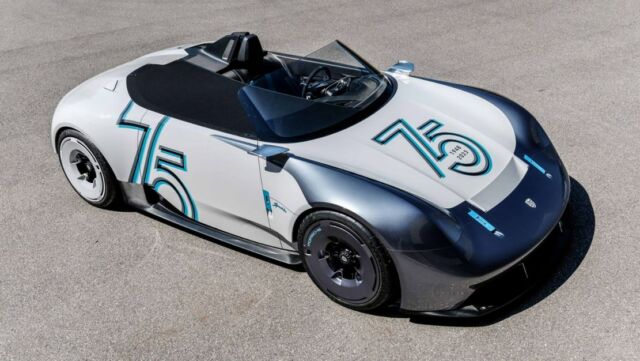 Porsche celebrates its 75th anniversary with Vision 357, a 718 Cayman-based recreation of the car that started it all for the German brand.
Porsche marks the 30th anniversary of the famed Goodwood Festival of Speed debuting the Vision 357 Speedster, an open-top version of the Vision 357, with which the sports car manufacturer launched its own 75 anniversary-year celebrations.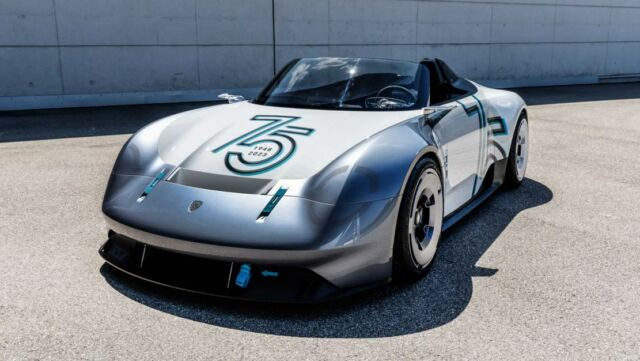 The all-electric Porsche Vision 357 Speedster is based on the 718 GT4 e-Performance.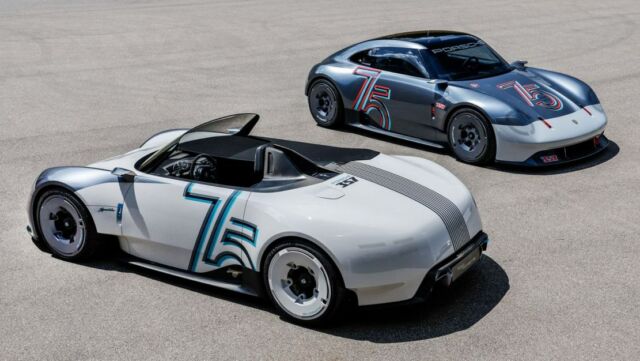 Overall, Porsche presented more than 15 new and classic models on the grounds of the Duke of Richmond in West Sussex. One of the highlights is the 356 No. 1 Roadster, the very first sports car from the brand. Six Le Mans winners were also on display for the motorsport aficionados in attendance.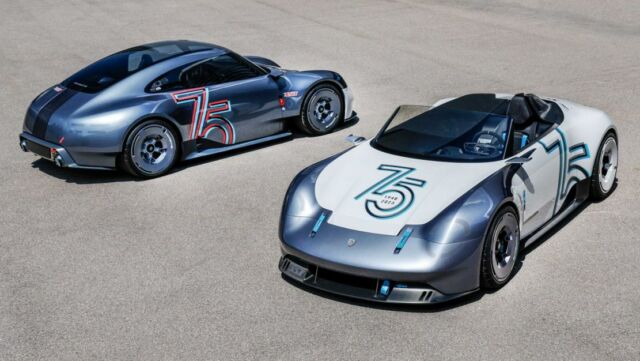 Michael Mauer, Vice President Style Porsche, said:
"The Porsche Vision 357 is a nod to the first Porsche model line, Ferry Porsche's dream sports car. And since the 356 has burned itself into the collective brand memory as both a convertible and a coupé, the same logic applies to the concept car: there can only be two. The Porsche Vision 357 Speedster embodies the essence of the brand. Driving pleasure and driving dynamics combined with an extremely purist form. As with the Mission X that we presented just a few weeks ago, this model demonstrates that even with fresh design genes, the Porsche DNA shines through."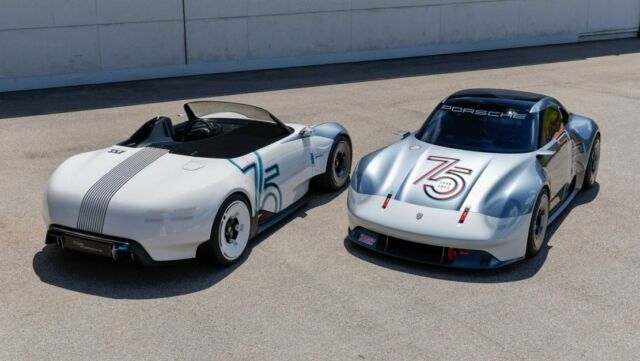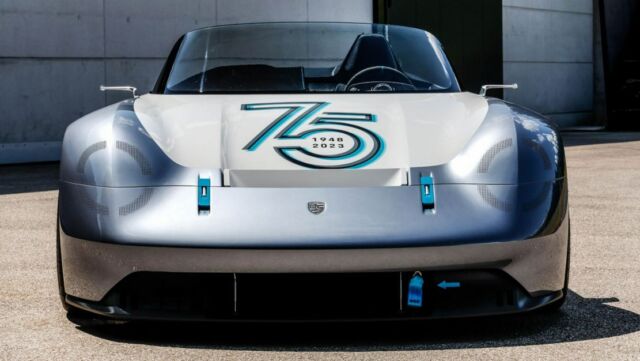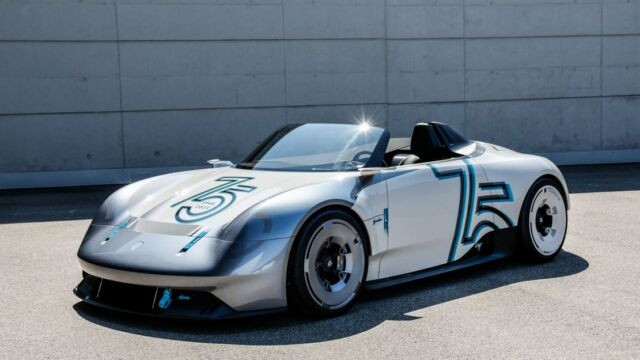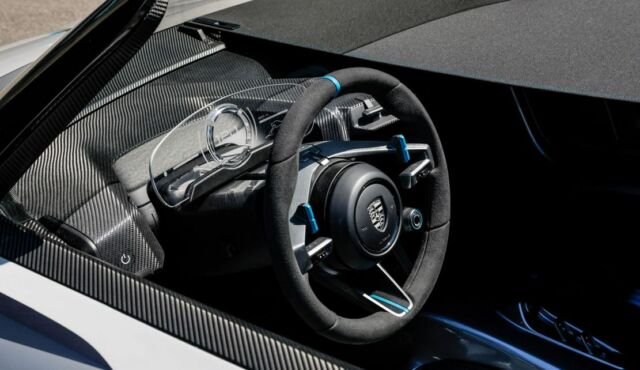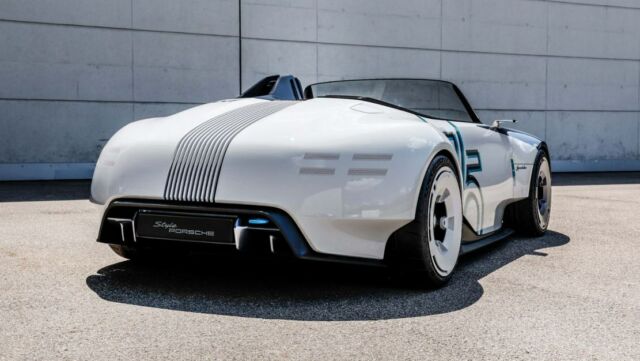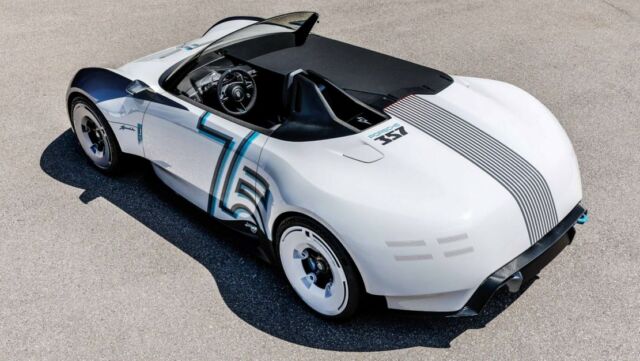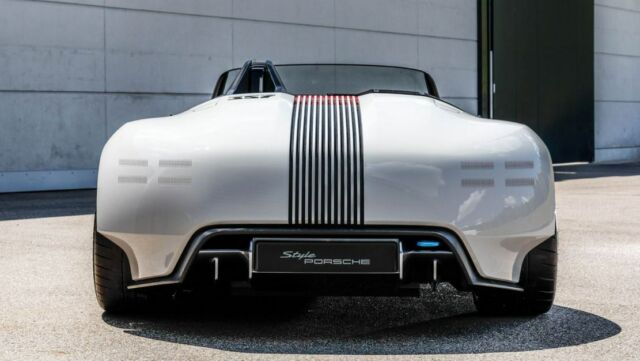 Images credit Porsche