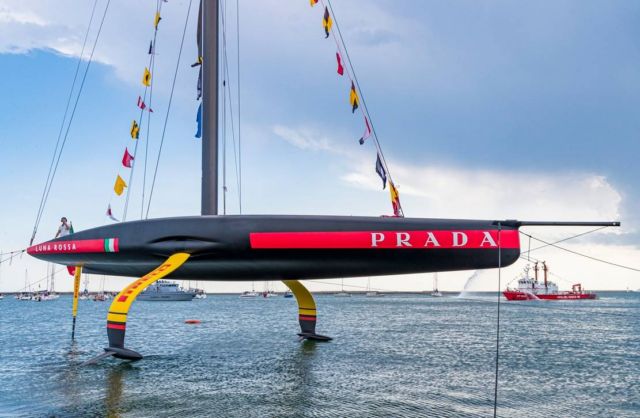 Prada created AC75 Luna Rossa monohull ready for the 36th edition of the America's Cup in Auckland in 2021.
The racing sailboat created by the Persico Marine Boatyard, took two years to build involving 90 people, including 37 team designers, a total of 78,000 work hours, and 7,000 square meters of carbon fibre.
The Luna Rossa Prada Pirelli Team was presented at the Circolo della Vela Sicilia sailing club in Mondello, Palermo. The club will be the Challenger of Record in the Cup.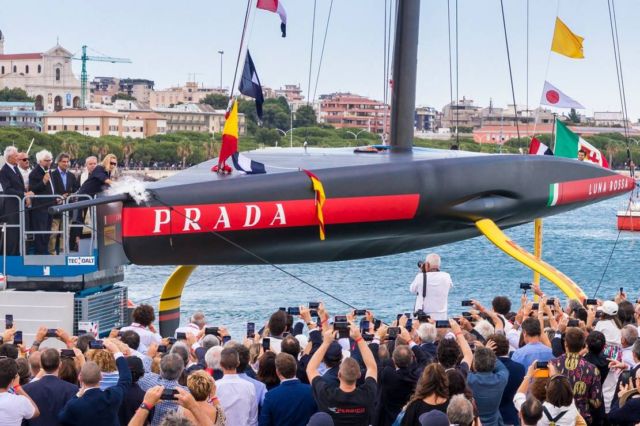 From January 2021, the Prada Cup will act as a preliminary to the main event back in New Zealand in March 2021.
Patrizio Bertelli, CEO of Prada Group, said:
"This is our sixth America's Cup challenge, but launch day is as exciting as ever. It is the magical moment that brings together many months of work and dedication and the anticipation of finally seeing on the water what was until now only a design."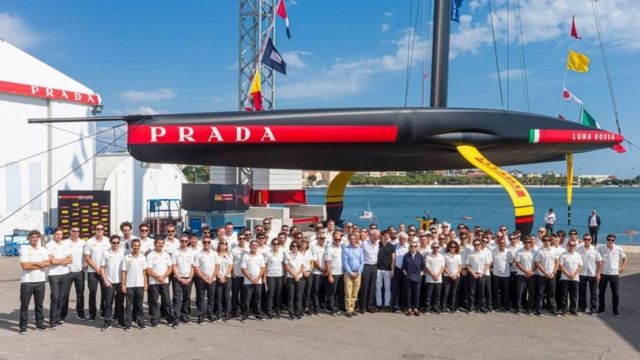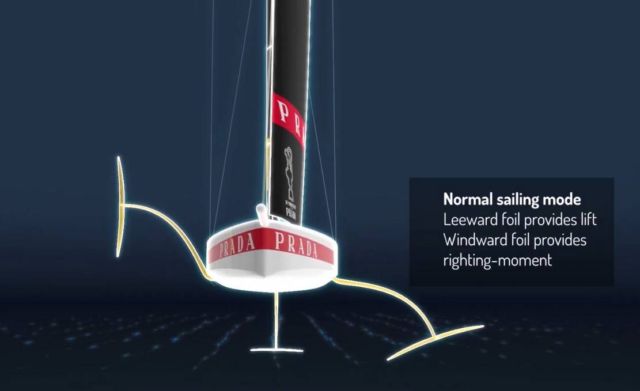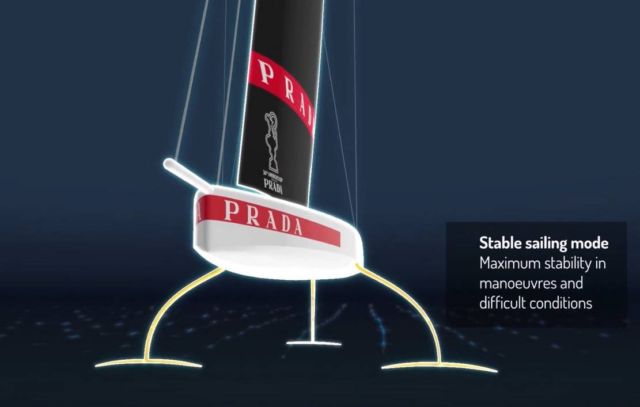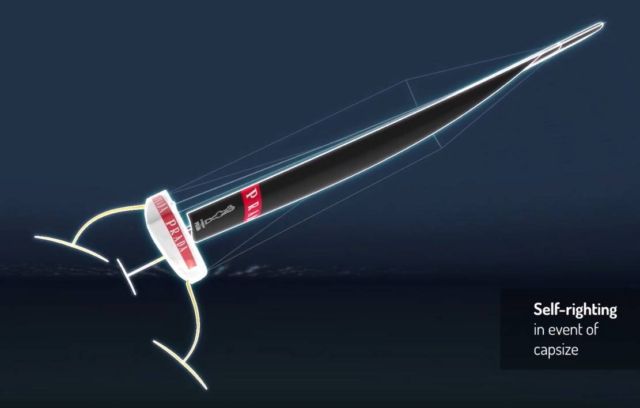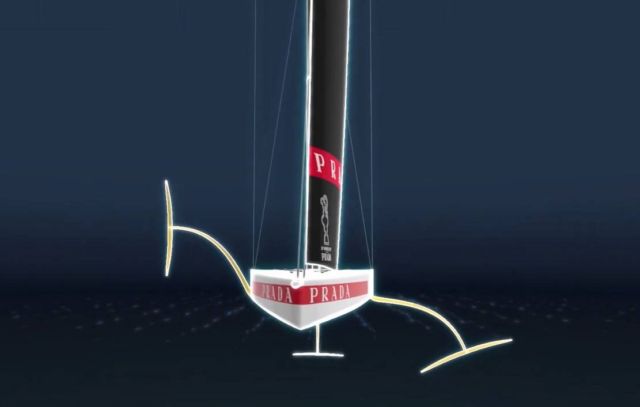 Images credit Pirelli
source Pirelli