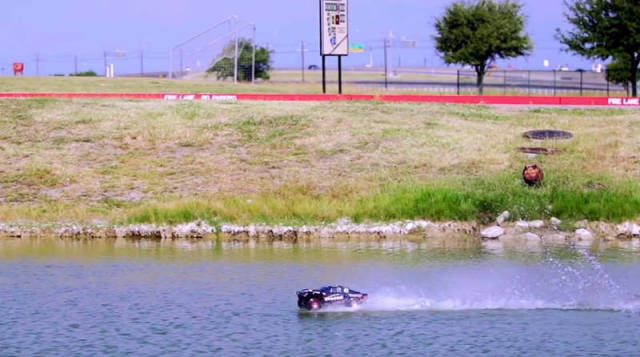 Traxxas is all about fun, and when we say the Slash 4X4 is an off-road vehicle, we really mean off the road. Is so fast it can move on water!   Watch the video…
With plenty of Velineon brushless horsepower on tap we set out to push the limits and jump a Slash 4X4 while hydroplaning.
Note: For this run we used a stock Slash 4X4 with Traxxas Stability Management and included optional high-speed gearing with a Traxxas Power Cell 3s LiPo. We installed aftermarket paddle tires to propel across the water. We also secured pre-cut foam noodle sections for flotation – just in case.