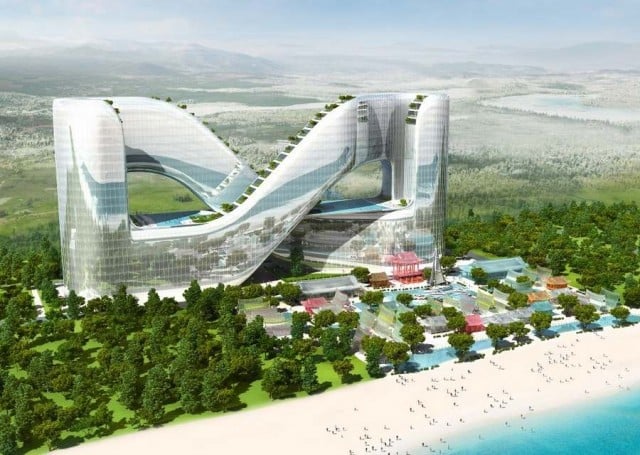 The futuristic Resort Hotel for PyeongChang 2018 Winter Olympics by Planning Korea Designs, in South Korea.
Images credit Planning Korea
The seaside resort hotel features 946 rooms in a 29,500 square-meter area, a combination of marine and mountain activities, by Seoul-based architecture and art practice Planning Korea.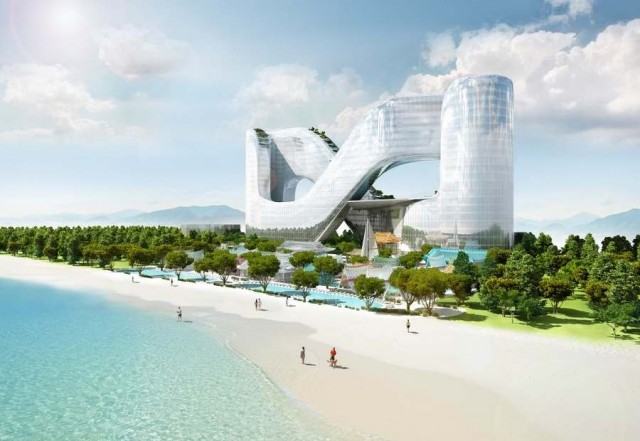 The location of the resort that will host visitors for the 2018 Winter Olympics, is all beach on one side, mountains on the other. The complex with the large pool and gardens in suspended terraces, must be completed before 2018.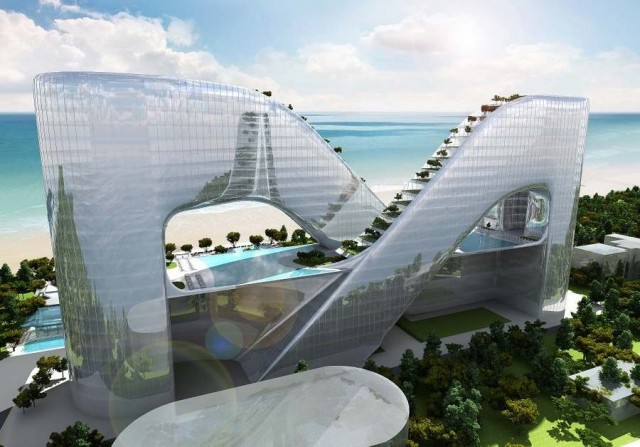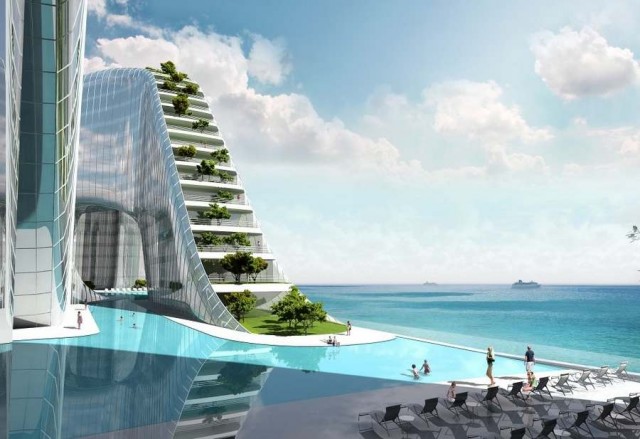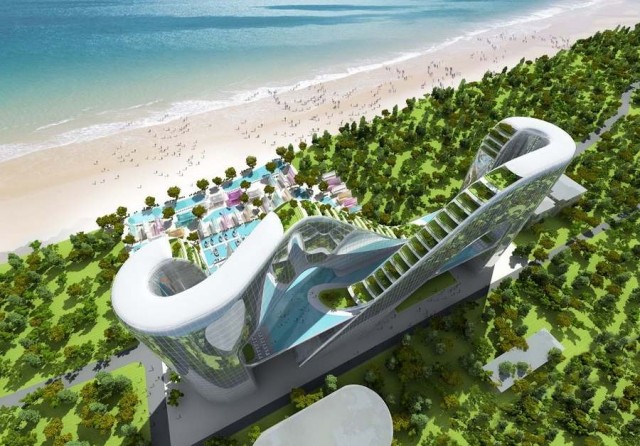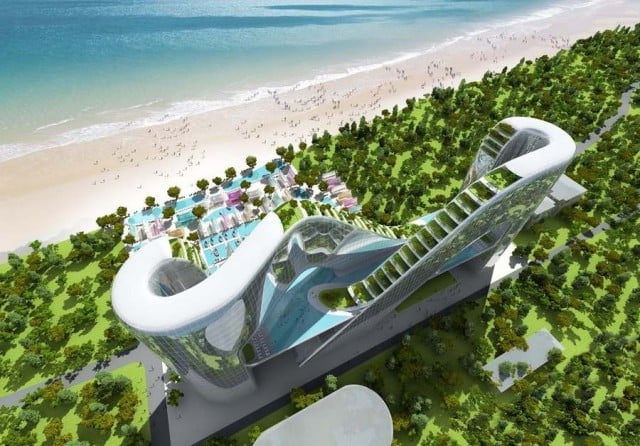 via archdaily