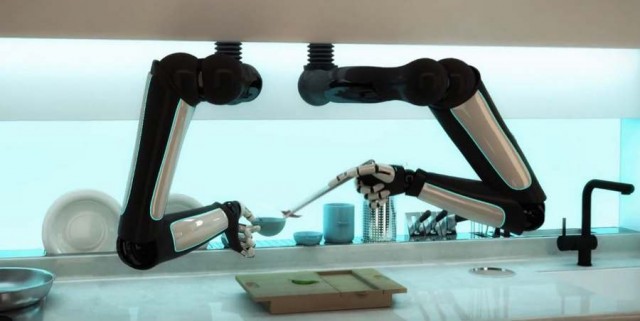 The world's first Automated Robotic Kitchen was unveiled at Hanover Messe, the premier industrial robotics show.
London-based Moley Robotics show their 'robot chef', that uses two fully articulated robotic hands that cooks with the skill of a master chef.
The goal is to produce within two years a consumer version, working via an iTunes' like library, downloaded and created by the kitchen.
The prototype in action at Hanover Messe, is the product of two years development and the collaboration of international teams, including Sebastian Conran, the designer of the cooking utensils.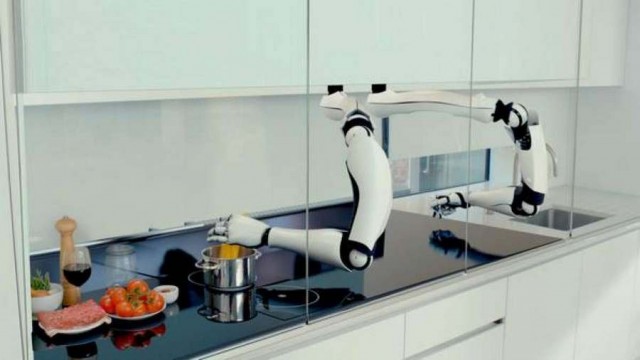 Two highly complex, fully articulated hands, made by the Shadow Robot Company, comprise the kitchen's key enabling technology. Able to faithfully reproduce the movements of a human hand. Shadow's products are used in the nuclear industry and by NASA.
https://www.youtube.com/watch?v=HZFXZPlVkbU
via time