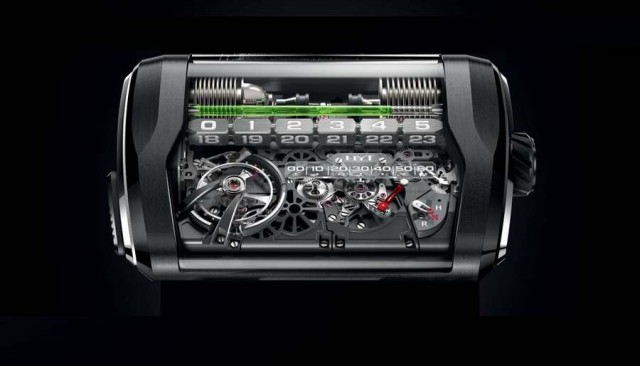 Can you imagine what is this peculiar sculptural creation?   Take a look at the video to find out…
This is the HYT limited edition of 25 piece H3 watch, the newest and most interesting liquid-mechanical watch from the horological hydrologists.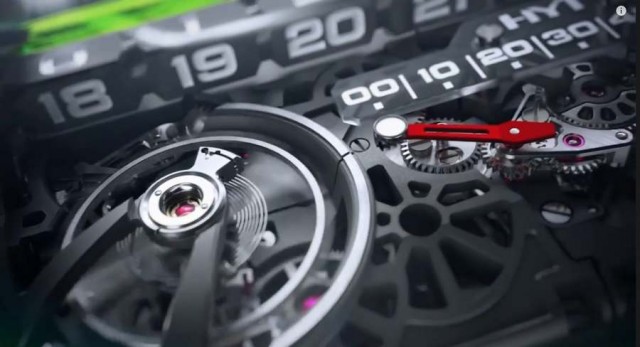 The sculptural H3 is essentially inspired by a fluid portrayal of time, a field which the young independent brand has not only conquered, but one which it has radically (re)created in all areas.

In the conventional sense, there is no midday and there are no hands. The H3 is reinventing the wrist watch with its case measuring 62 x 41 mm. Its bespoke shaped movement is a perfect fit for each contour.

HYT and its partners have succeeded in creating a timepiece with a highly complex architecture. One of the main challenges lay in machining the case and the sapphire crystal. When it came to the movement, one of the most delicate steps in creating the H3 involved recovering the energy provided in the retrograde movement, which then powered the semi-instantaneous rotation of the watch's dial.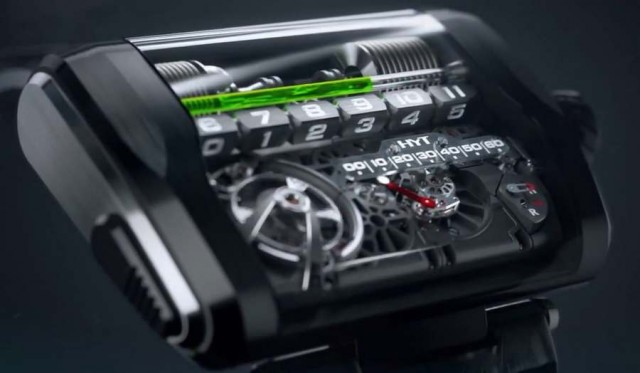 source