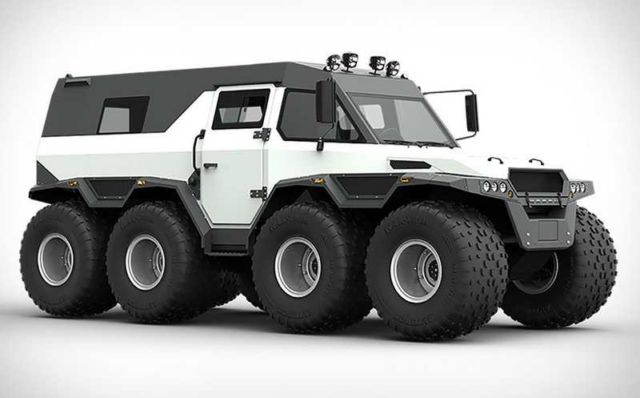 Shaman is a Russian ATV equipped with low pressure tires, making off-roading more comfortable than ever.
Shaman All Terrain Vehicle is an exclusive vehicle with an original closed frame protecting transmission components. Unmatched off-roading capabilities are a consequence of implementing independent suspension for each of the wheels.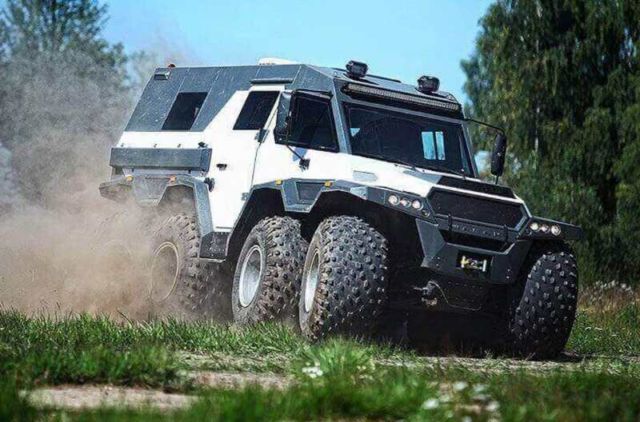 The vehicle equipped with low pressure tires easily travels through marshes, tundra, rivers, shallow lakes, etc.
Amphibious cross-country vehicle Shaman is perfect for fishing and hunting trips. The vehicle has three handling options and each variation has its own advantages. You can steer only front wheels which is convenient when travelling at high speeds. Steering only back wheels is a perfect option for handling soft turns. Side wheel steering is useful for turning without moving and avoiding hard obstacles. You can choose the best way of handling this vehicle depending on the environment and specific road challenges.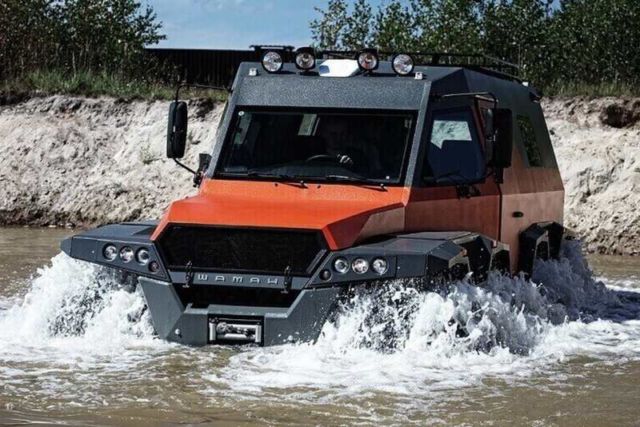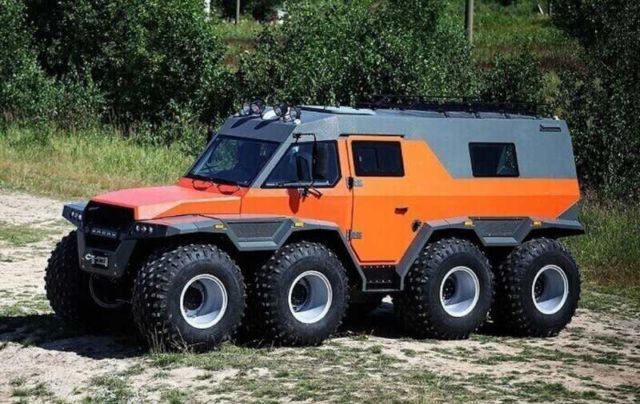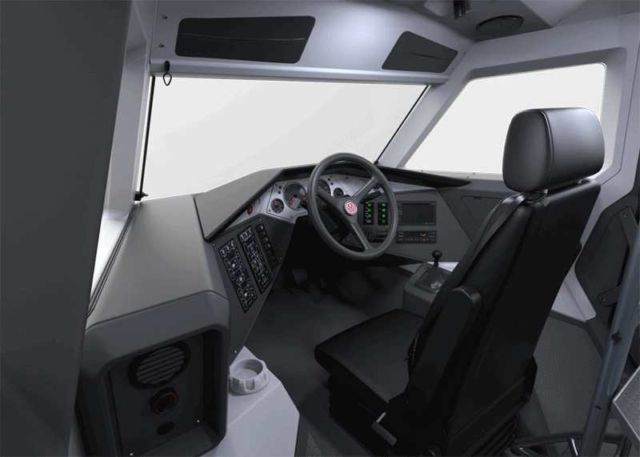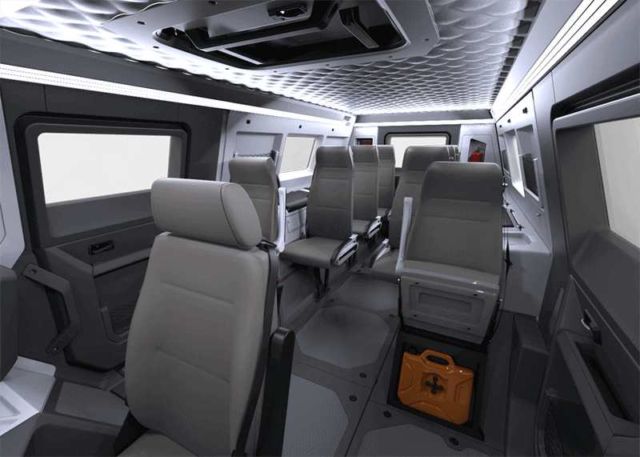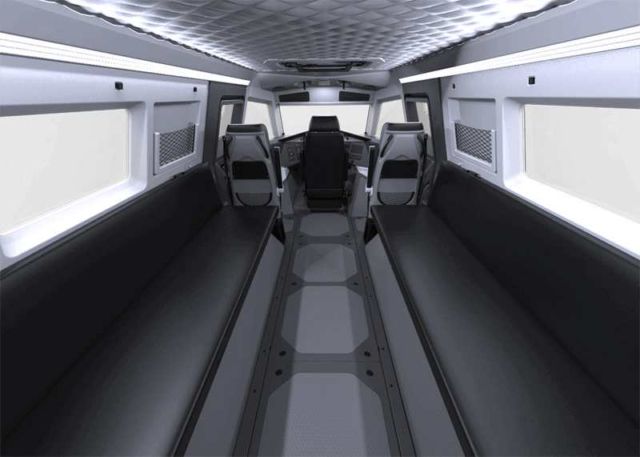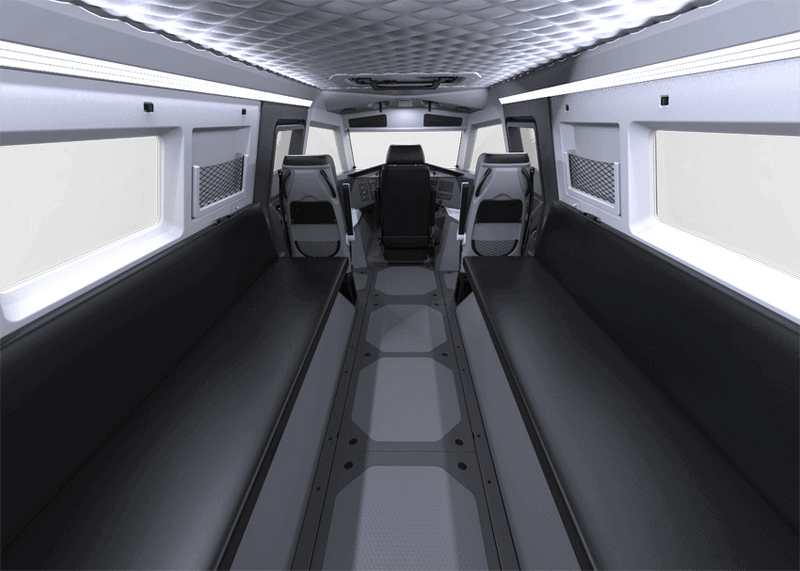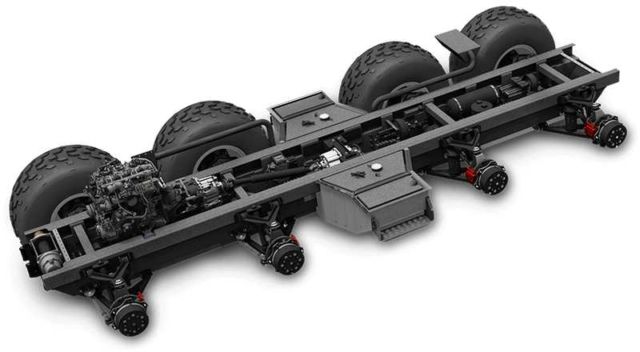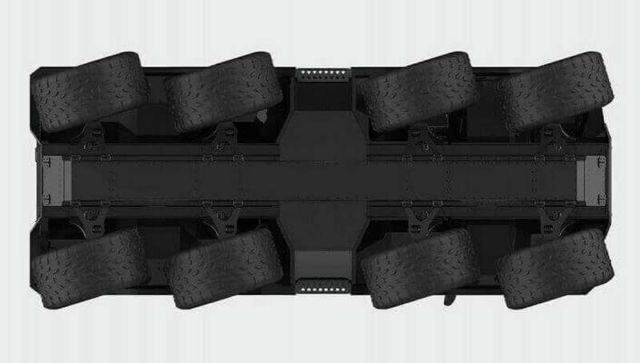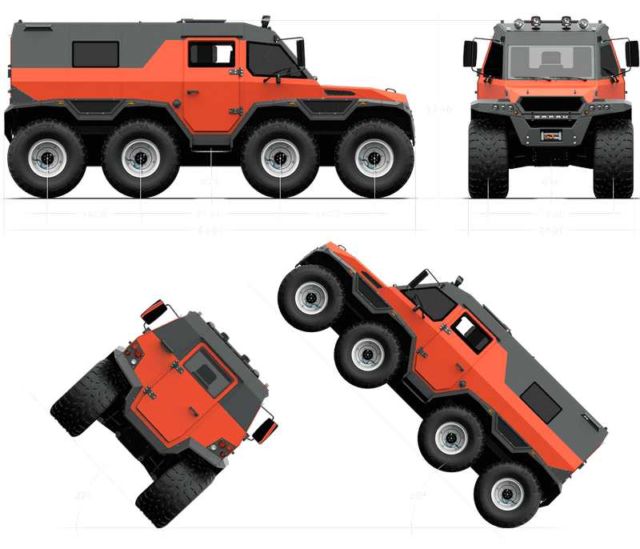 source Shaman