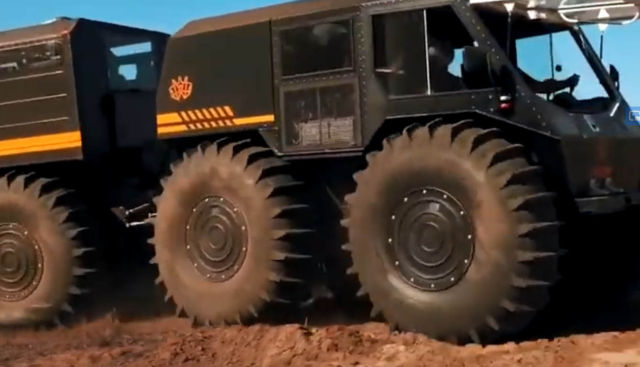 Sherp the Ark is an amphibious all-terrain modular vehicle, designed to fit various transport needs, in great distances.
Sherp the Ark can be a medical vehicle, a cargo hauler, or to transport up to 21 passengers.
The all-terrain vehicle has a top speed of 18.6 mph on land and 3.7 mph on water.
[Youtube]