The 'Seaseeker' mask transforms Snapchat Spectacles for underwater use.
Get ready to dive into a first-of-its-kind Snapchat Spectacles experience.
The SeaSeeker will enable all adventure-seekers to get a front-row seat to the thrilling adventures found underwater in a way that has never been possible before.
Snapchat continues to be a favorite channel for curious travellers and is the ideal platform for this first-of-its-kind undersea exploration. We are excited to find an innovative way to use the Snapchat Spectacles with our SeaSeeker mask so that we can bring the underwater experience to our guests as they visit the incredible destinations we sail to.




"We've even taken the added step of applying for a patent for the SeaSeekers mask so that we can bring it to our guests exclusively."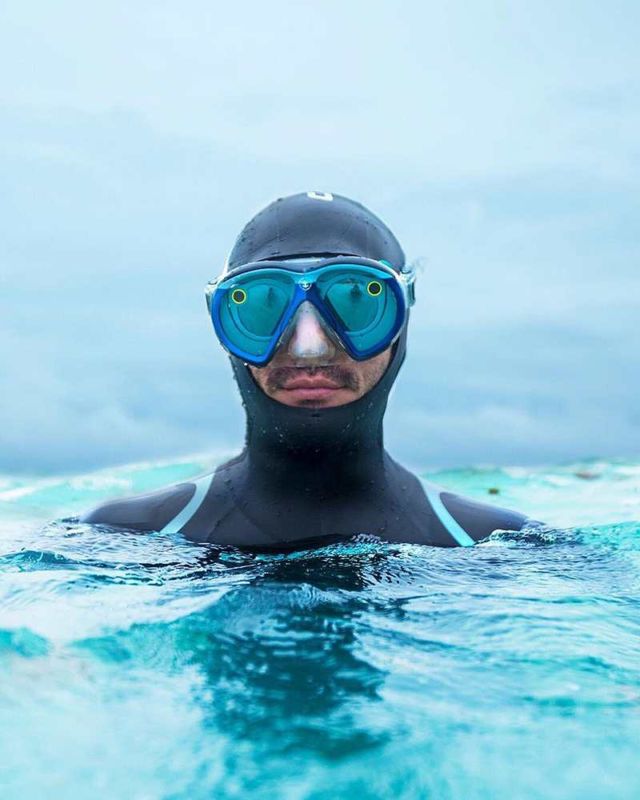 The SeaSeeker mask is @robertoochoahe approved. Check out the barracuda! See conservationist Gaby Nava's dive today. 👻: @RoyalCaribbean pic.twitter.com/sv96DexdIa

— Royal Caribbean (@RoyalCaribbean) June 22, 2017