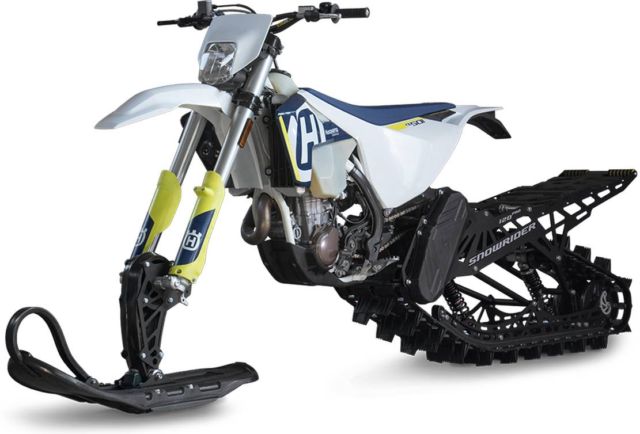 Snowrider is a ski-track suspension kit for mounting on motocross and enduro motorcycles.
These snowbike kits are made in the heart of Russia, in Siberia, from high-quality materials.
Own development has allowed us to create a reliable product that can withstand the toughest of tests in the mountains and on sports tracks.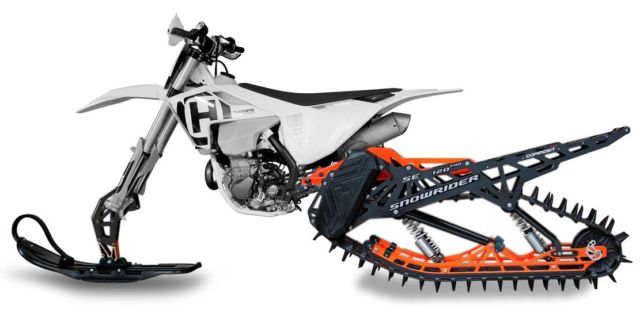 Snowrider is happy to announce the start of the USA and Canada sales. Now snow bike kits made in Russia are available for purchase with special conditions directly from the factory.
The following kits of Snowrider is available for order:
– Snowrider PRO120-SE – a shortest and lightweight kit for active riding in various snow conditions – cost $5090. Link: https://snowrider-moto.com/sets/sr120-pro-se/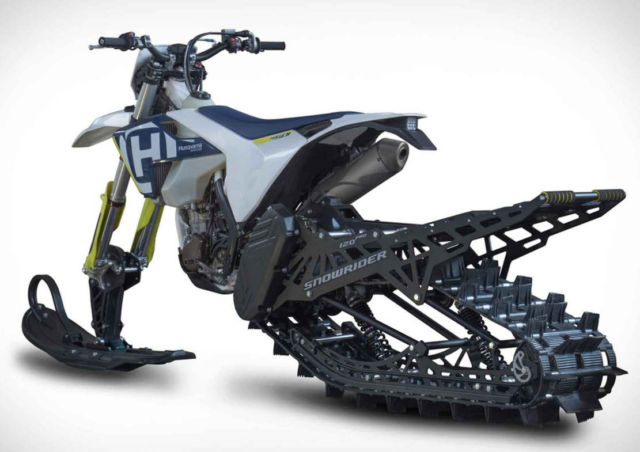 source Snowrider