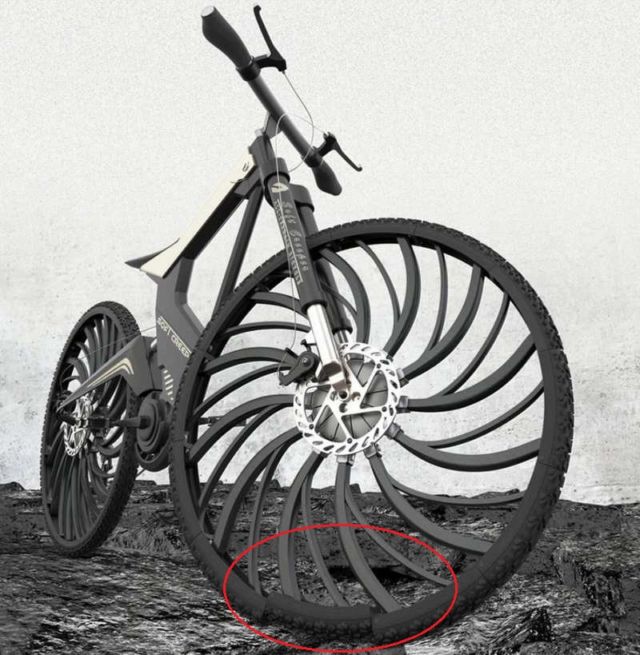 The 'Soft Creeper' conceptual bike tire, simply bounce back a part of the wheel in obstacles.
The 'Soft Creeper' is designed so if a portion of  tire becomes damaged, riders can simply replace that one section and not the entire tire.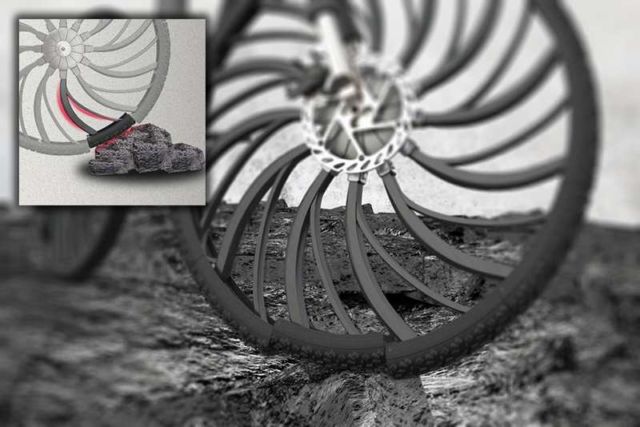 'Soft Creeper' designed by Su Hengchang, Zhang Dianming, Qiao Song, Zhang Mengbo, Cao Xinyu, Wu Jiahao, Xu Zhe & Ran Xuyang.
The tires are created with separate sections that shift when they go over objects, like a shock absorber, for a more comfortable ride.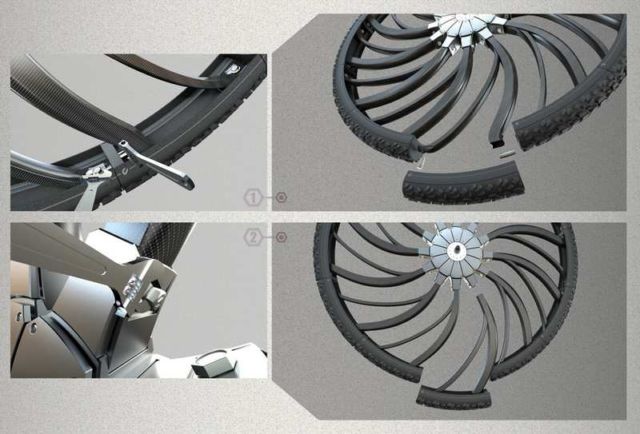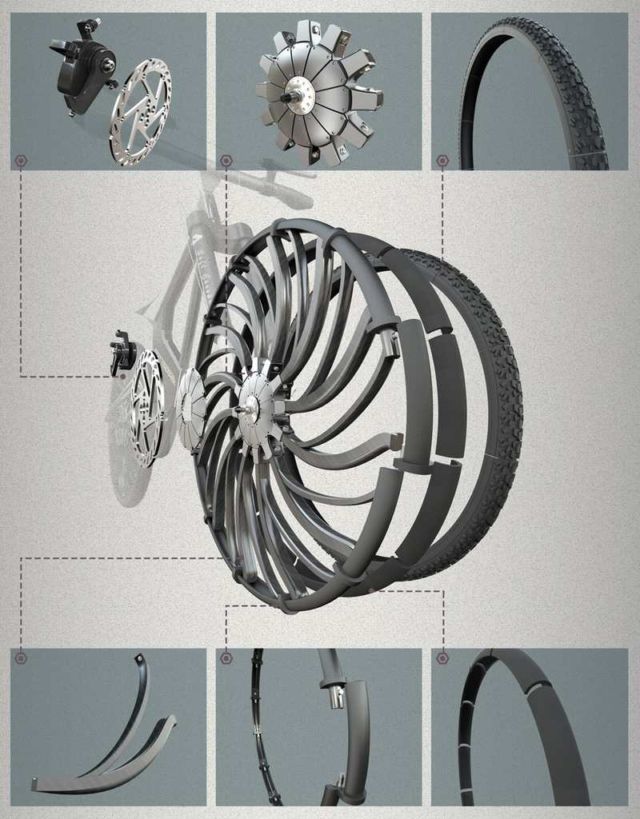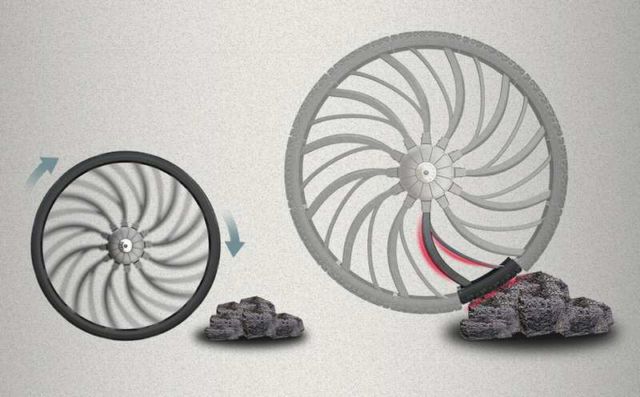 via Yankodesign