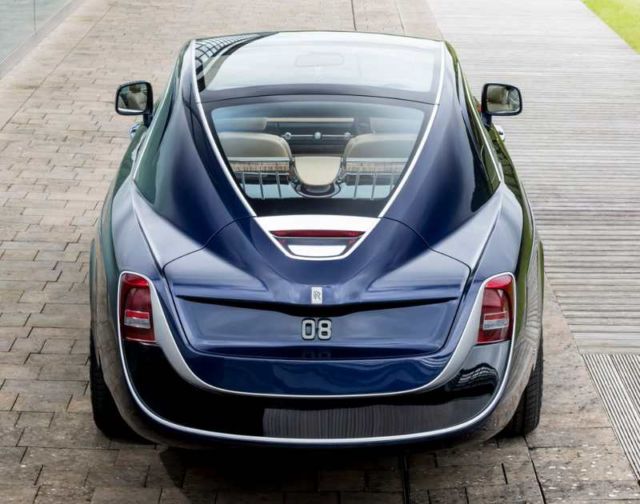 The £10M yacht-inspired Rolls-Royce Sweptail, is the most expensive new car ever created.
The unique Rolls-Royce Sweptail bespoke coupe (the 'swept-tail' design of RR of the 1920s-30s) takes its styling cues from luxury yachts, was ordered by an unnamed wealthy customer.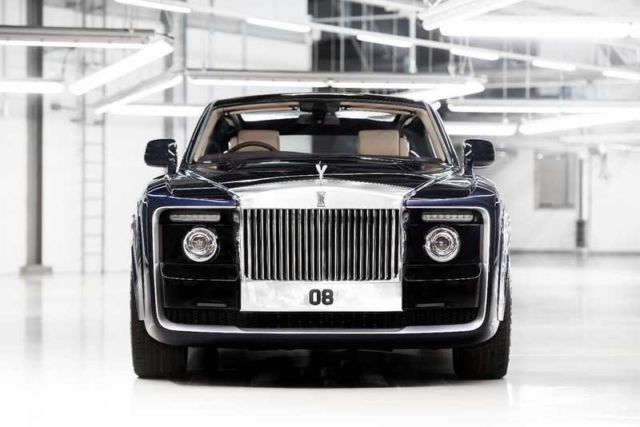 Giles Taylor, Director of Design at Rolls-Royce Motor Cars, said:
"Sweptail is the automotive equivalent of Haute Couture. It is a Rolls-Royce designed and hand-tailored to fit a specific customer. This customer came to the House of Rolls-Royce with an idea, shared in the creative process where we advised him on his cloth, and then we tailored that cloth to him. You might say we cut the cloth for the suit of clothes that he will be judged by."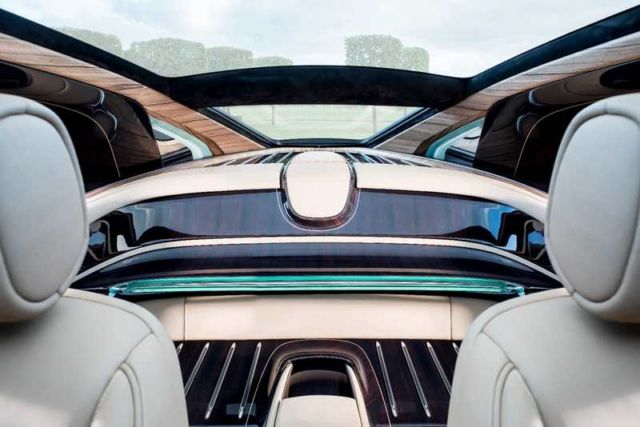 From the press release:
The 'Sweptail' is without question a Rolls-Royce that fits to the marque's DNA. Its initial formality when seen from the front signals that this is one very different and distinct Rolls-Royce. One's attention is first attracted by the confident and solid character of the front profile, centred on a new treatment of the iconic Rolls-Royce Pantheon grille. The largest of any modern era Rolls-Royce, the grille is milled from solid aluminium before being painstakingly polished by hand to a mirror finish. The periphery of the front face of 'Sweptail' is framed in brushed aluminium.
The highlight feature of 'Sweptail' however is that specifically asked for by the client. An uninterrupted glass roof, one of the largest and most complex ever seen on a motor car of any marque, allows the cabin to be flooded with natural light, animating a host of beautifully handcrafted materials and componentry.
The interior is ruled by a philosophy of simplicity and minimalism leading to a distillation of componentry and a purification of clutter. The value of beautiful materials takes precedence here, resulting in a fastidious suppression of switchgear to the absolute minimum to make way for the richest of materials applied in the most honest of fashions. An uninterrupted and harmonious visual experience of every surface inside the cabin is ensured.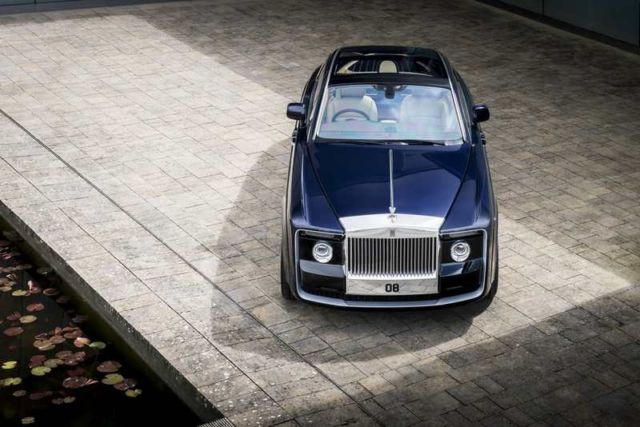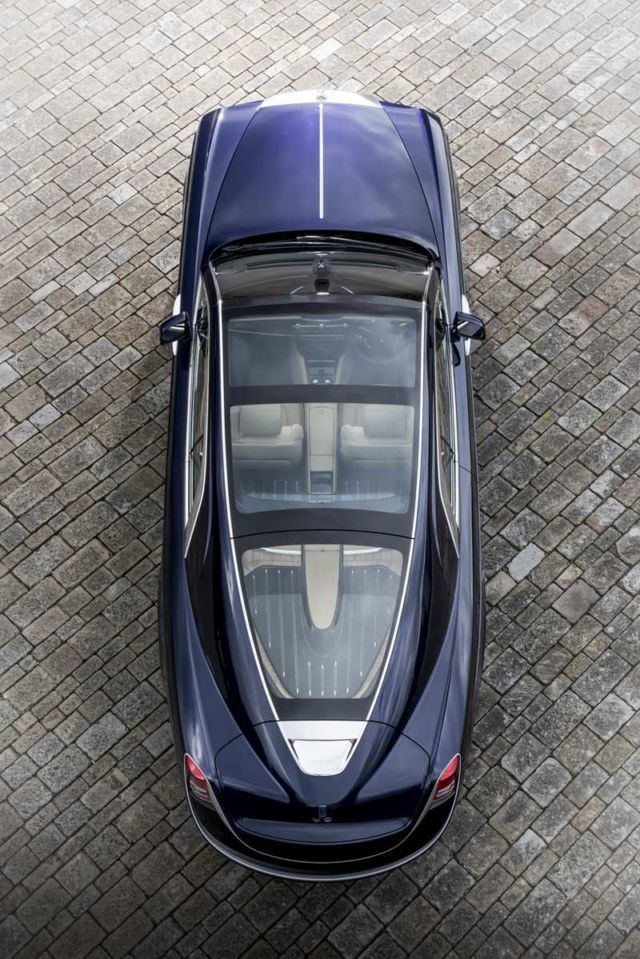 source Rolls-Royce