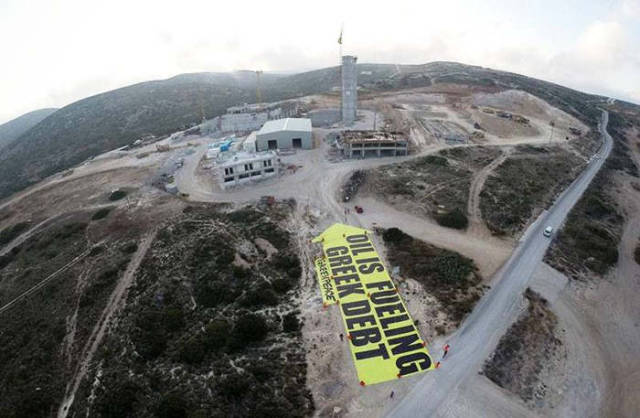 Solarization of Greece, investing in the abundant sun. This is how to directly support Greeks and pave the way out of the crisis.
You can now support the effort for the Solarization of Greece, in indiegogo.
Image credit Panos Mitsios / Greenpeace
Greece is home to heroes and goddesses, mythical creatures and jeweled beaches, damn fine olives, and the most sun-kissed skin in Europe. While the recent coverage from Greece has been about scarcity, austerity and converging crises, it has failed to cast a shadow over a country that is abundant in a powerful and ancient source of hope: the Sun.

With energy poverty being one of the most dramatic symptoms of the Greek crisis (6 out of 10 households are struggling to pay their energy bills), investing in the abundant sun, the country's biggest asset, will be key to a Greek recovery. The solarization of the country will put money back in real people's pockets by reducing their energy bills, it will put people back to work with new skills and opportunities, and it will support a renewable energy revolution that is sweeping the globe.
via indiegogo