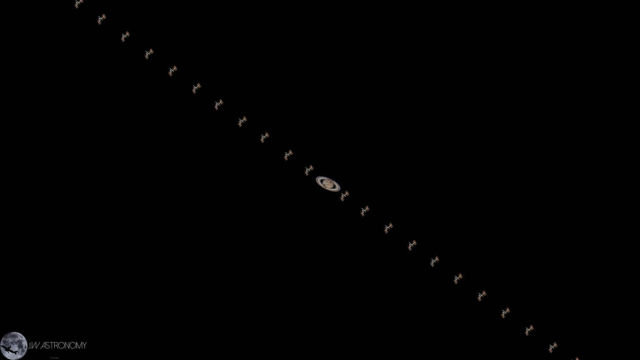 A remarkable video frame composite follows the International Space Station's transit of Saturn. A well-timed capture from a site near Dulmen, Germany, on January 15.  Image credit Julian Wessel.
The composite image required telescope and camera to be positioned along the predicted transit centerline, a path only 40 meters wide. That put the camera about 1,140 kilometers away from the space station during the transit and 1,600,000,000 kilometers away from Saturn.
A video rate of 42 frames per second follows the orbital outpost moving quickly from lower right to upper left. The transit itself lasted about 0.02 seconds, with one frame showing the station directly in front of the ringed gas giant.
source APOD