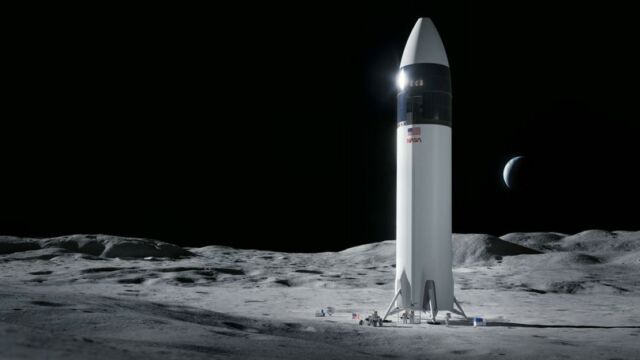 NASA awards SpaceX $1.15 billion contract to build a second lunar lander, a Starship Moon human landing system.
With this addition, SpaceX will provide a second crewed landing demonstration mission in 2027 as part of NASA's Artemis IV mission.
"Returning astronauts to the Moon to learn, live, and work is a bold endeavor. With multiple planned landers, from SpaceX and future partners, NASA will be better positioned to accomplish the missions of tomorrow: conducting more science on the surface of the Moon than ever before and preparing for crewed missions to Mars," said NASA Administrator Bill Nelson.
Known as Option B, the modification follows an award to SpaceX in July 2021 under the Next Space Technologies for Exploration Partnerships-2 (NextSTEP-2) Appendix H Option A contract. NASA previously announced plans to pursue this Option B with SpaceX. The contract modification has a value of about $1.15 billion.
"Continuing our collaborative efforts with SpaceX through Option B furthers our resilient plans for regular crewed transportation to the lunar surface and establishing a long-term human presence under Artemis," said Lisa Watson-Morgan, manager for the Human Landing System program at NASA's Marshall Space Flight Center in Huntsville, Alabama. "This critical work will help us focus on the development of sustainable, service-based lunar landers anchored to NASA's requirements for regularly recurring missions to the lunar surface."
Image credit NASA