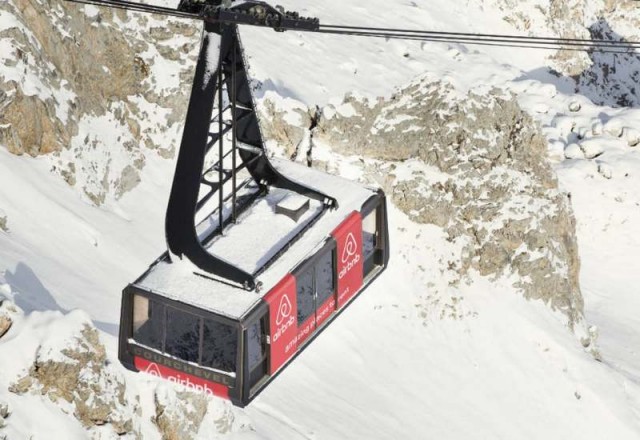 You can stay in a room suspended above the French Alps, spend a night at 9,000ft in the air, above the snowy mountains! This is how…
Images © Airbnb
Airbnb is now offering the chance to stay in a roomy cable car, surrounded by the breathtaking view of Courchevel, in the French Alps.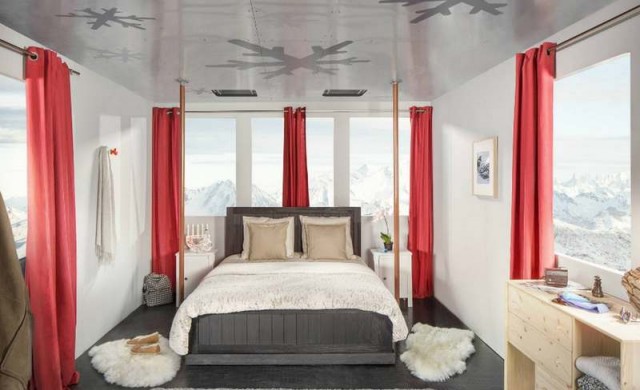 On the night of March 6th, we will be sliding open the doors to a fully equipped cable car. Announce your arrival in style with a cloud of powder after cruising up the slopes on snowmobiles. And prepare to fill your (ski) boots with the traditional 'Savoyard' welcome… lots of food and wine.

After a dinner suspended from a cable, at 9,000ft, you'll spend the night feasting above the clouds surrounded by the breathtaking views of La Saulire, the highest point in Courchevel.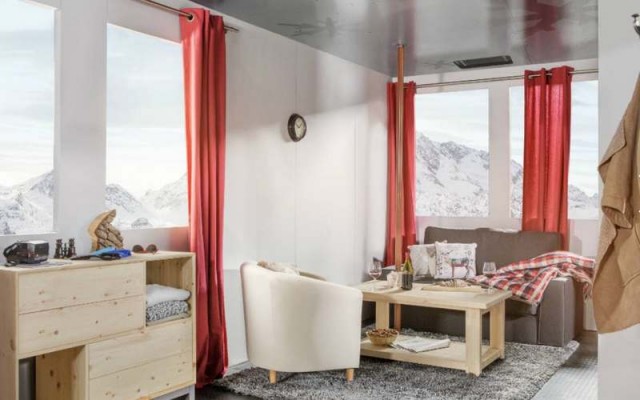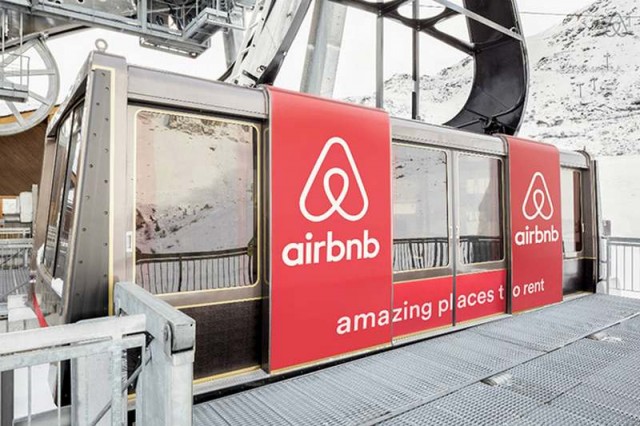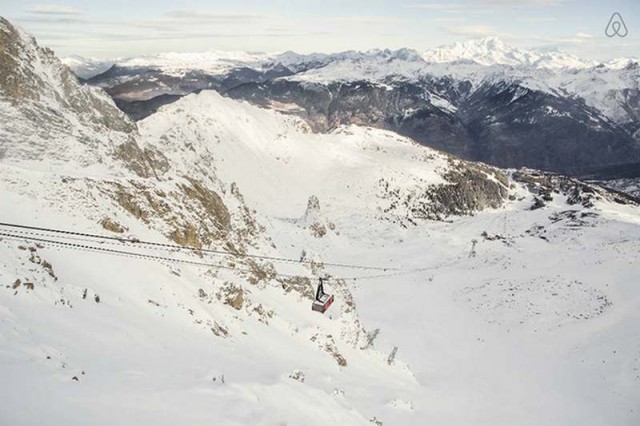 via huhmagazine
source Airbnb