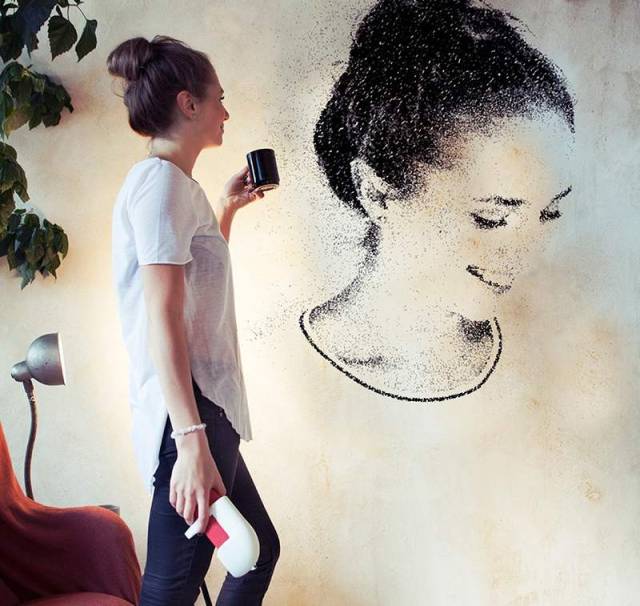 SprayPrinter a small printer attached at a spray can nozzle, that converts wirelessly digital designs into wall art.
SprayPrinter new technology created by a small startup from Estonia.
Via an application in your smartphone, you choose your favorite image, attach the 'SprayPrinter' nozzle on a spray can and start printing the picture on your wall.
Images credit SprayPrinter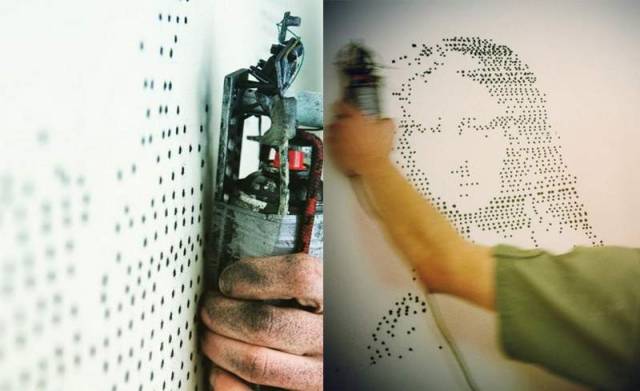 A) Choose: Choose your favorite image from SprayPrinter application which has endless collection of designs.
B) Create: Connect SprayPrinter with aerosol spray can, activate the application and start painting.
C) Enjoy: Congratulations! You did it.


via designboom
source SprayPrinter