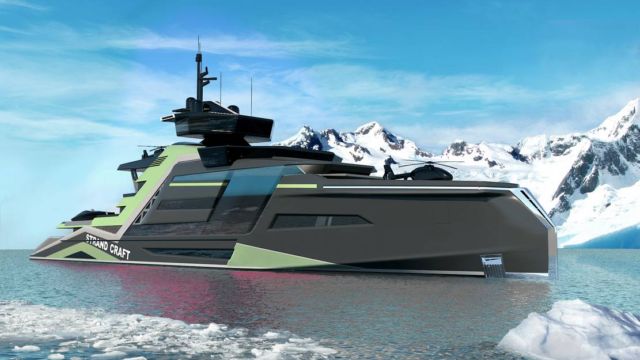 Strand Craft 436-foot (133 meter) Miami superyacht designed for the most extreme weather conditions, inspired by Hurricane Dorian's devastation of the Bahamas.
The concept Strand Craft Miami can be used for high-end adventures and as a rescue vessel for emergencies in natural disaster areas.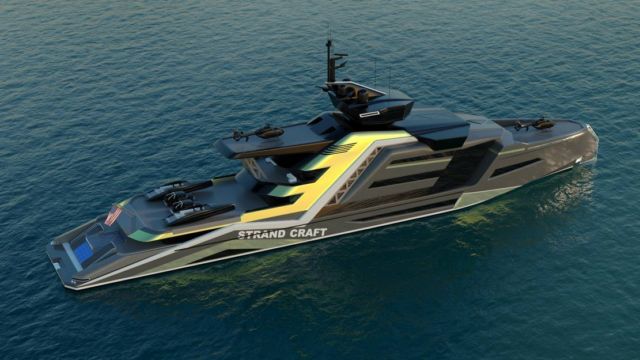 The Miami can carry two helicopters, two 58-foot tenders, two Mercedes G63 AMG off-road trucks.
The ship can accommodate a crew of 44 and up to 20 guests. Includes a gym, spa, office, library, bar and wine cellar.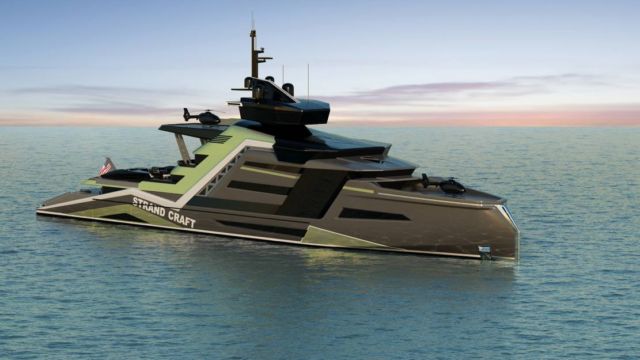 Powered by a hybrid system with three electric azimuth pods, driven by hydrogen-fuel-cell generators, accedes maximum speed of 20 knots.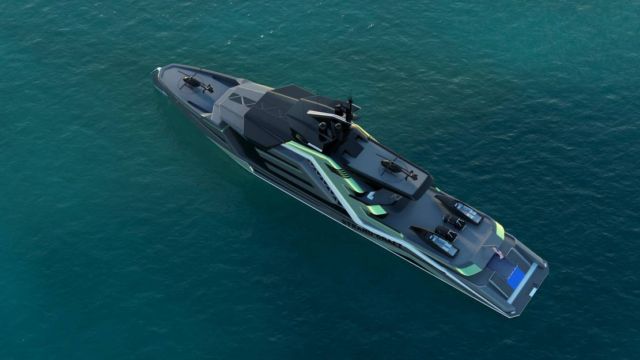 source Kurt Strand